Participatory Budgeting* (what IS participatory budgeting? – see below)
For Stanton Building Area.
Start with Renovations that make the area safer RIGHT NOW!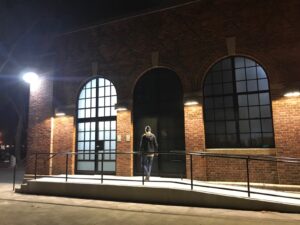 D1. Here's the link to vote for this project.
"My Project Idea is:
Renovations for the windows, doors, and exterior lighting of the northernmost building in Sara D Roosevelt Park, the Stanton Parkhouse
So that people can:
Better enjoy the park and feel safe while walking through the park. The Stanton Parkhouse is uniquely situated to be an anchor for SDR Park at its north end, but its current underuse can make it feel abandoned and unsafe. By revitalizing the exterior of the building, we can create a safer park environment for neighbors and parkgoers. The improved lighting can address safety issues in the area, and along with the exterior repairs, will encourage more foot traffic. By encouraging more neighbors and visitors to use SDR Park, these repairs will benefit nearby businesses and enhance the feeling of community and safety in the neighborhood."
Our Council Member Christopher Marte Our Council District is District 1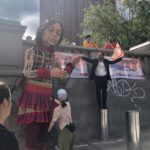 CM Marte and Amal
*This year, 30 Council Members across New York City are asking residents how to spend at least $30 million in capital funding. Between September and October, you can propose ideas that would improve public spaces such as schools, parks, libraries and public housing in your community.
Submit your ideas via our online, digital map here. Let the participation begin!
We could have this: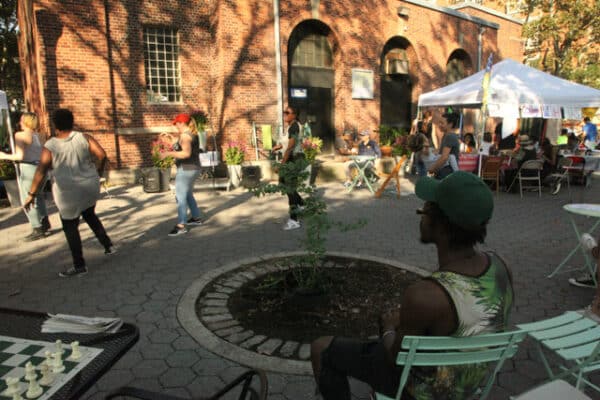 *What is PBNYC?
In 2011, four New York City Council Members – Brad Lander, Melissa Mark-Viverito, Eric Ulrich, and Jumaane D. Williams – launched a PB process to allow residents in their district to allocate part of their capital discretionary funds. Over the years, the process has grown to include a majority of Council Members, giving communities real decision-making over more than $35 million in taxpayer money on an annual basis.
Participatory Budgeting in New York City (PBNYC) plays an important role in giving communities the ability to directly impact the capital budgeting process. It motivates New Yorkers to engage the civic process and make decisions by sharing ideas, developing proposals, and voting on community projects. Since 2011, PBNYC has strengthened our communities and made our city stronger over the last few years.
PBNYC funds physical infrastructure projects that benefit the public, cost at least $50,000 and have a lifespan of at least 5 years. Local improvements to schools, parks, libraries, public housing, streets and other public spaces can be funded through this process.
What is Participatory Budgeting?
Participatory Budgeting (PB) is a democratic process in which community members directly decide how to spend part of a public budget. The process began in Porto Alegre, Brazil in 1989. Today, there are more than 3,000 participatory budgeting processes around the world, most at the municipal level.