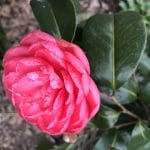 Our Mission:
The Sara D. Roosevelt Park Coalition brings together local stakeholders who seek to foster community-based stewardship by providing a voice for all who love the park and the communities it serves. With community input, we solve problems, offer positive solutions, and preserve the vital role the park plays in our lives.
"Protecting and improving the community for the people who live and work here"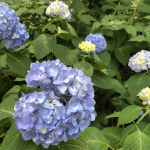 Gardening in Sara D Roosevelt Park (SDR) Park
This lays out some of the history, partnerships, current guidelines and lessons learned from over four decades of effort in the Park.
Our ethos is that community stewardship of green spaces makes our park better cared for, helps Parks do their job, reminds people that it is their park, allows for the uniqueness in each garden that only the individual minds of the stewards fosters and well-serves all park-going visitors.
It matters, especially in these times, that people in a neighborhood feel there is something they have say over and that we work to back up that 'privilege' with our sweat, expertise, volunteer hours and consistent efforts.
The SDR Coalition tries to work in coordination with Park's staff, the police, Park's Enforcement, elected representatives and the neighborhood. Our goal is to make the park safe, enjoyable, eco-friendly, responsive to and respectful of the diverse needs of the local community and welcoming to all visitors. We work to have it be a human, bird and wildlife friendly place of respite as well as a beautiful garden-filled place.
We welcome volunteers to join these efforts. This 'policy statement' is intended for anyone who is interested in the care of SDR Park.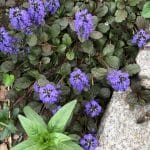 History of Community Care of Sara Roosevelt Park
The neighborhood surrounding this park has a long history of protecting and caring for this park.
We garden in here because members of the Roosevelt Park Community Coalition fought to reclaim it after the city, including the Parks Department, abandoned it during NYC's economic struggles of the 70's and 80's.
During that time, drug dealers and pimps ruled this place. Burned out buildings and empty lots lined its borders. It was filled with legions of rats and garbage. It had hidden sunken places, boarded up park houses, gang fights and a murdered child. That was our park.
Neighbors risked their lives to reclaim the park for children. People like Bob Humber, Thelma Pridgen, Bud Shalala, Lee Brozgold, Kate Fitzgerald, The Hua Mei Bird owners, Federico Savini and Anna Magenta, Betty and Joe Hubbard, and Jim Pender started leagues for teens, patrolled the perimeter, cleared trash, designed playgrounds, tended the side green spaces up and down the park, worked with local politicians and the police, established M'Finda Garden as one 'beachhead' and the "Forsyth Conservancy" (including the Hua Mai Bird Sanctuary) as another, and opened the Golden Age Center for homeless elders (now BRC).
While the NYC Parks Department is ultimately responsible for the entire park, due to all that effort, risk and care we tend to feel proprietary over the entire park (rightly so).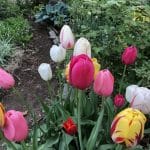 Recent History
Happily, Parks Department has returned (and feeling a bit proprietary themselves).
Our current Manhattan Parks Commissioner instituted monthly meetings with the Coalition and other stakeholders – cooperation was the goal.
Now, many more members of our community volunteer large amounts of time and effort to work alongside the Parks Department to see to the care of garden spaces – particularly the green spaces.
Terese Flores, our Park manager understands and values our role and is grateful for the help. We seek her guidance on all things.
Sometimes we have Park Staff who don't know our history and also feel (rightly so) that they have a job to do.
We have learned we have a new Parks Department Supervisor and a new Manager with whom to build a good working relationship. Those efforts are already underway.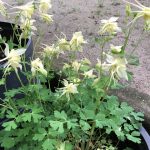 Planting in SDR Park
Planting in the "GreenThumb Garden" site. For more information on GreenThumb: https://greenthumb.nycgovparks.org/
M'Finda Kalunga Garden (MKG) is currently the only officially recognized GreenThumb Garden in SDR Park. That (and the grandfathered efforts of the volunteers here for 4 decades) gives this garden access to the resources of GreenThumb and its network of other community gardens. It also gives a large measure of independence and protection. Its high fencing also provides a crucial safeguard to both plants and people in a very lush space.
The MKG has its own structure and by-laws. And…this garden must also follow Parks Department regulations!
The MKG is the "mothership" garden. The SDR Park Coalition purchases tools that are stored here to work on neglected plots in the Park. We share resources with all the gardens.
We will put you in touch with the Chairs of M'Finda Kalunga Garden if this is where you'd like to help out. We highly recommend it as a starting point.
We are working to get GreenThumb status returned for the former GreenThumb Gardens (The Forsyth Conservancy/Hua Mei Bird Sanctuary) and other gardens here.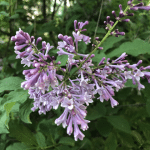 Planting in parts of the park that are not "GreenThumb" sites.
All other park plots have a less protected status. They also tend to have low fences or no fences surrounding them. It requires a different level and kind of work.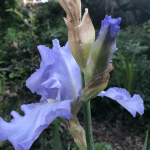 Stewarding a Plot
Garden stewards are those who have had tacit, grandfathered or overt permission in the past or who have been given permission in the present by a Park's manager. It is a very large commitment of time and energy. [All the volunteer stewards in this park are listed below].
Stewarding means you keep garbage and weeds out [to the very best of your ability –given the current situation here and regular public use], trees and bushes pruned, plantings watered and tended on a regular, steady basis. We may be asked by the police, PEP or the Park's Manager to prune or remove foliage to create sight lines into the park. This is important for the safety of the public.
We advocate for organizations (or individuals who have the capability) to steward neglected plots. We try to invite only those who have shown ability and commitment to do that work. When we have such people/organizations we can have a lush garden (like the Betty Hubbard garden).
We offer likely stewards a chance. Some will slowly find their way, adding complexity as they gain experience, information and helpers.
If we, or they, find they can't do this large task it reverts back to a more 'barren' landscape of woodchips and far less foliage.
We are a public park. This means when you plant anything here it belongs to the park and though we will work to guard against it, there is always the possibility that what you plant will be ruined, picked, or taken.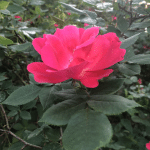 Neglected Plots without Stewards
This Park needs massive help in places.
Plots without stewards are subject to Park's staff and/or some of our Coalition's large "one-time" volunteer efforts.
In those areas where we don't have a committed steward, we use wood chips over much of the grounds, prune trees and bushes "up" (so Parks, the police & PEP can see in), and we only do minimal planting – as Park Managers have always requested.
We do this in part as a courtesy to underpaid Park's workers who can't easily clean plots that have dense foliage with hidden rat burrows, needles, garbage, homeless folk's storage, and human feces.
Park's Department staff may not have the training, nor the time, to protect individual plantings in those un-stewarded plots.
Neither will volunteers who come in large numbers to do the grunt work of cleaning, weeding, mulching, and wood-chipping neglected areas. They will not be deft (and neither will we) when trying to do the huge clean up jobs – we ask for yellow tape around plants we are trying to preserve – and still – there are no guarantees.
For the last three years we have had a Park's Department Gardener who can also advise us. She is a tremendous resource. She mostly works in the southern section of the Park.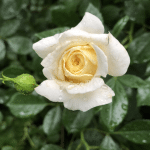 Planting in "non-GreenThumb" Plots
Plants:
We understand that it feels good to plant. But planting requires a commitment to a lot of consistent grunt work for the entire plot. If you are not the responsible steward(s) of a plot – you can't be the one deciding what is planted. Committing to plots we undertake to steward helps maintain our viability as gardeners here.
Trees:
We don't plant trees in non-GreenThumb plots because: 1) it's a very big commitment to the future of a space, 2) we already have too many large trees in these plots, 3) there is too much shading already and trees tend to suck up all the moisture, and 4) Parks doesn't allow it.
Tree pits are different, but still technically require Parks permission.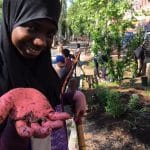 Apprentice Plot Stewards or Volunteer Help in SDR
Bob and I are asking anyone who wants to eventually steward a plot (outside of the M'Finda Garden or the other stewarded plots) to apprentice for a full season with Rob Watson. Rob in particular understands the extent of the commitment needed to satisfy Parks Department in these kinds of spaces.
Or we will put you in contact with the other gardeners with stewarded plots listed below. They can always use help.
Or we can send you to the Park's Department Manager and Gardener. The Park's Gardener does terrific trainings for volunteers and can use the help.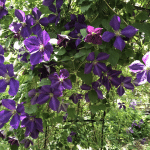 Stewards in SDR Park
North End Stanton/Houston Area: Tessa, part-time, neighbor (and very skilled gardener). K takes volunteers to work there. It is very neglected.
M'Finda Kalunga: Jen and Daniel (the only currently authorized GreenThumb Garden in SDR Park).
"Betty" Hubbard: Rob Watson.
The Audubon plot: PS126 and Audubon and K & Kate.
BRC building front wall plots (on either side of the door) Kate Fitzgerald (a skilled gardener), K & Bob & Carol help too.
East side, North of Delancey Street front plot: Now Bob and K. ("The Hort" is no longer there)
New Forsyth Conservancy 3 plots south of Delancey Street (they are always looking for volunteers).
The Hua Mei Bird Sanctuary: the bird owners.
Hester Street East Side: "The Hort" (Horticultural Society) & Emma Lazarus HS (works with Kaitlin: Parks Department's Gardener).
Canal/Hester/Grand: Kaitlin Griffen, The Parks Department's Gardener & her volunteers.
The side areas of the Broome to Grand section is now worked on by a volunteer with the head gardener Kaitlin and a volunteer Linda (?).
Outside of SDR but sister park: Pike/Allen Mall Section: Justen Ladda
We advocate to protect our 'right' to garden in this park.
Whatever happens in any of these plots reflects on the entire Coalition and Garden network's efforts. Together we strengthen the "cause" of all the gardens we preserve, protect and advocate for.
If you have thoughts or suggestions contact us through the website directly. And, we can often be available in person before or after the monthly M'Finda Kalunga Garden meetings the second Sunday of the month.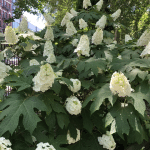 Meeting Times and Membership
Meeting Times:
Yearly or Ad Hoc as needed.
Requirements for Membership:

Proven commitment to the SDR Park Coalition, shown in part, by:
Abiding by the guidelines of the Sara Roosevelt Park Coalition
Active Community organizations that are within or surround Sara Roosevelt Park (including tenant associations, small businesses, not for profits, large businesses that have an immediate stake in the Park who have accessible local representatives, etc.) who keep informed through minutes of Coalition meetings with Parks Department, contribute to and attend activities within the Park, etc. Without informed participation members, representatives and Coalition leadership will not be able to make aware judgments on Coalition decisions.
Means of becoming a Full Member:
Attend meetings, keep informed of Park issues and events by joining the mailing list to receive updates and minutes from Park Operations meetings, participate and contribute to activities and events within and for the Park or otherwise maintain an active role. We recognize that our members are community organizations that have full time roles in the neighborhood. The Coalition's work intends to be a seamless addition to that work, not an extra burden, but awareness of and participation in the work of fulfilling our mission is needed and required.
Structure:
President: K Webster
Vice President(s): Debra Jeffreys-Glass/Jin Xiu (leave of absence)
Volunteer Coordinator: Bob Humber
Secretary (as needed)
Treasurer: Debra Jeffreys-Glass
Website Coordinator: Ted Glass
Committees and Committee Chairs (as needed or wanted by membership): All Stewarded Garden heads.
Work Roles:
President: President for two- year terms or until project in an area is completed. Rotates to the next area set as primary goal.
Advocacy on behalf of the Sara Roosevelt Coalition and its membership
Liaison to Parks, Partnership for Parks, DOT, Community Board 3, and other government, civic and business groups (or delegate task to a responsible member)
Insure the Sara Roosevelt Coalition members are aware of Parks/DOT or other government agency regulations (or delegate task to a responsible member)
Create agendas and chair meetings (or delegate task to a responsible member)
Consult with membership on issues confronting the SDR Coalition
Encourage involvement (along with all members)
Consult with Website coordinator (or delegate task to a responsible member)
Management of day to day business of the organization or delegate necessary tasks
Take required action between meetings.
Complete current primary goal of Coalition. Train replacement as goal is achieved.
Call meetings on ad hoc basis as needed.
Vice President(s): Works with all Coalition Members and insures President is aware of issues for constituencies involved in the Park.
Treasurer: Maintains records of all fund raising monies and expenditures. Reports on status to the Sara Roosevelt Park Coalition. There is no funding stream at this time.
Voting Members: Full Members who fulfill the requirements of membership and keep President and membership informed of their organizations needs/issues with SDR Park. Members act in good faith on behalf of their constituents and follow the core mission of the Sara Roosevelt Coalition.
Website Coordinator: organizes and keeps up to date Sara Roosevelt Coalition website in consultation with the President and other officers.
Volunteer Coordinator: coordinates with Parks Department on projects on behalf of the SDR Park.
Committee heads: In agreement with the President and membership, every member is encouraged to take charge of some aspect of the SDR Coalitions work (assuming it doesn't conflict with SDR Coalition guidelines or Parks Department regulations).
Committees: members are welcomed and encouraged to start or join committees to further advocacy of the Park.
Friends of SDR Park Coalition: organizations who are interested in helping with the work but are not able to commit fully are welcome.
How decisions are made:
When meetings are not possible in person: the of the membership will be asked to make decisions via email.
Quorum: In general meetings, by majority vote. No less than 10 members present and in good standing.
Proxy voting: Written proxy on an issue is allowed from members in good standing.
Process by which by-laws are changed:
Every two years the active membership has the option to ratify or alter these by-laws at the last meeting of the year. This assumes any changes won't conflict with Parks regulations or conflict with the mission of the Sara Roosevelt Park Coalition.
Changes can be made by a majority vote of the membership.
Process by which leaders or members can be removed and reasons for removal (below).
Process by which a leader can be removed: by a majority vote of the general membership of Full Members. Reasons for removal (below).
Process by which an SDR Park Coalition member can be removed:  The President and Vice President(s), in consultation with the membership, will meet with the member at least once to assist in any difficulty. If the destructive behavior continues the President and Vice President will ask the representative of the organization or the organization (depending on circumstances) to leave.
Reasons for removal:
Lack of participation of Coalition members with the work of the Coalition. Members lead active community organizations and enterprises and will not be expected to attend every event or meeting, but without active participation in some form (keeping up with written minutes of meetings with Parks, participation in some activities within the Park, etc) members will not be informed enough to exercise judgment on important community decisions.
Destructive behavior towards Sara Roosevelt Park,  the Coalition membership or leaders of the Sara Roosevelt Park Coalition cannot be tolerated. Lively interaction, rigorous debate on policies and programs, disagreements or challenges on policy and constructive feedback is welcomed and encouraged, deliberate attacks on individuals, the group, or the Park are not. We will disagree at times but our goal is to work to come to just resolutions of any conflict.
Failure to abide by the Sara Roosevelt Park Coalition guidelines and/or Parks regulations.
Members who wish to resign from the Coalition should do so in writing (email is fine and will be forwarded to the group).