We of the Stanton Building Task Force are grateful for the community response and look forward to working even more effectively in concert with all of Community Board 3's Park and Green Space activists, leaders (that's YOU!) and stewards.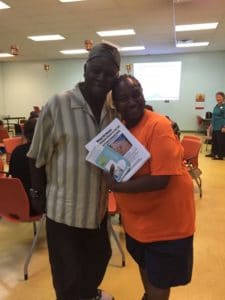 We thank *NYCommons, all of our interpreters last night, (Jina Porter, Francisco Miranda, Tony Zheng, and Lai Chung) the BRC Center, Dee Myers, Bob Humber, our interns Chyna Krouse, Tony Deyao Zheng, Michael Pimentel, and Eddie Glass.
We also thank Christine Datz-Romero of the Lower East Side Ecology Center,  Susan Stetzer District Manager of CB3, Leah Worrel of Partnerships for Parks, and Emily Walker from NYers for Parks for generously sharing their hard-won, hands-on, decades-in-the-making knowledge.
We thankBorough President Gale Brewer and Assembly Member Alice Cancel for sending their representatives. We thank the facilitators whose mission was to ensure that everyone's voice was heard. Tremendous expertise and experience was shared by our communities with one another!
And thank you to the DOE Fund and Danny for providing the delicious food!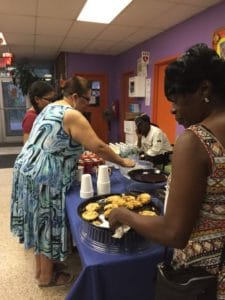 The Steering Committee of the Stanton Building Task Force (Green Map System, University Settlement House and the Sara Roosevelt Park Community Coalition) again wish to thank our partner's *NYCommons (Common Cause/NY, 596 Acres and Urban Justice Center) for all their support and assistance.