Bulbs are in, mulch is underway, stones are in the process of delineating the borders of the plot areas. In spring, or if we can, on warmer winter days, we will continue to mulch and create borders.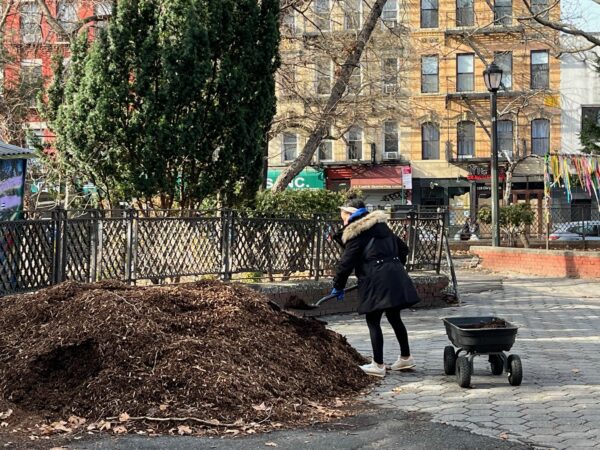 Thanks to Sandy Pliego for the mulching!
And thanks to Michael (Parks Gardener) and Jamil (Park Manager) and Parks Forestry Department for the effort to clear sight-lines and prune large bushes and trees.
And it was a good day for sword play in The Pit