Extend your green network and learn sustainability skills at the
Sara D Sustainability Series!
Two Lower East Side-based Nonprofits – Time's Up! and Green Map System –  have teamed up with M'Finda Kalunga Community Garden to present this series of free workshops and practical training for community sustainability.
Join us in this rare outdoor public space to learn about
Carbon-Free Mobility! Green Jobs! Waste Reduction! Much More!
The workshops will take place each Friday in August from 6:30-8:30pm
at Sara Roosevelt Park's M'Finda Kalunga Community Garden.
Learn green collar job skills, share your ideas with others,
and taking an active role in making our city more livable!
Note: Workshops will be postponed for heavy rain.
All ages welcome.
Free Workshop Schedule Fridays, 6:30-8:30PM:
8/10 – Bike Repair & Safety
8/17 – Green Jobs in our Community & Intro to Tools
8/24 – Composting, Bokashi & Mud Ball Making
8/31 – Bike Repair & Safety
Location
M'Finda Kalunga Community Garden, in Sara D. Roosevelt Park
Rivington Street (between Chrystie and Forsyth Streets).
By subway, take the J to Bowery or the F to 2nd Avenue.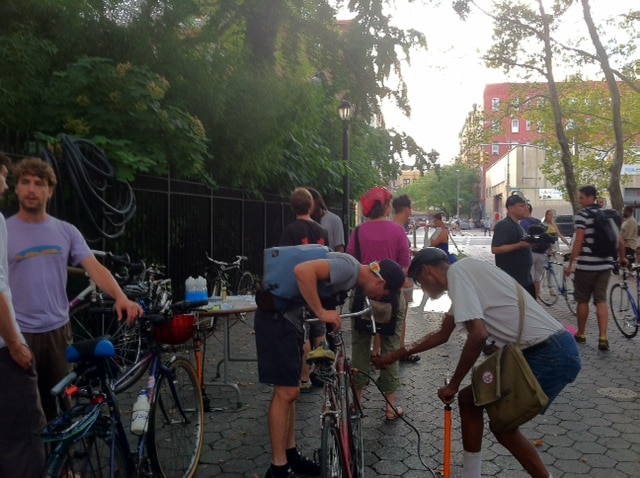 Printable poster