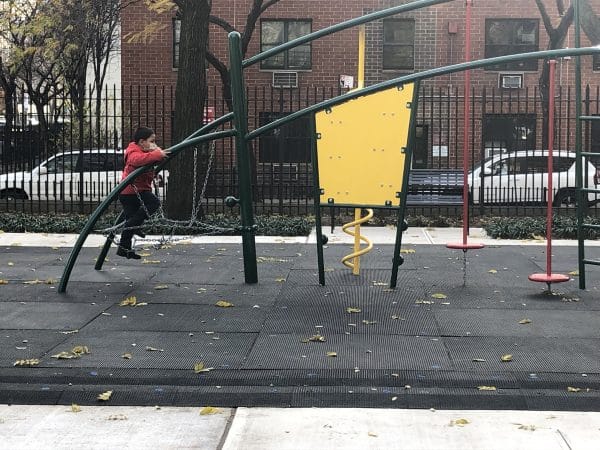 Felicia Gordon Tenant Association President for Rafael Hernandez Housing Ribbon Cutting today for the New Playground and Senior Seating areas.
Funded by Council Member Margaret Chin's office and Manhattan Borough President's office.
Gordon said, "Margaret came and took one look at this and said 'I don't need to see any more – we're getting you the money!". Chin "NYCHA Housing is our affordable housing – people deserve to live in good housing!"
One young man couldn't wait for a ribbon cutting and tried out ALL the new equipment.