Big Thank You to the 5th Precinct, ALL the Explorers: Christian, Justin, Karen, and Andy and Sgt Yip, Randy Chan, Shaneek Smith. They came from the Bronx, Queens, and nearby Chinatown.
Thanks also to Marco from International Center for Photography.
And to PO Urena and PO Dhundup for stopping by on your walk-through of the Park.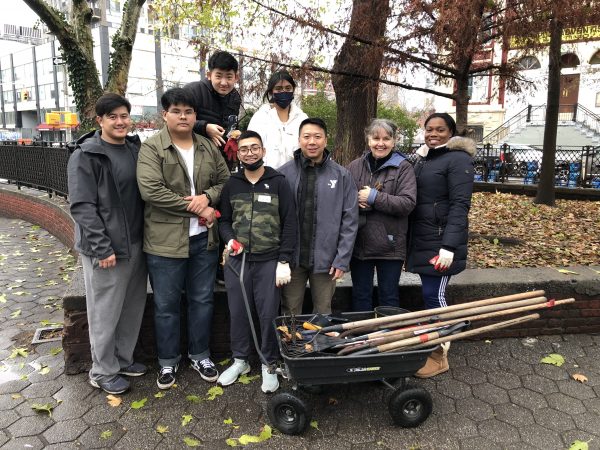 We worked taking out weeds, clearing trash, removing dead branches, and planting a few bits of green!
We also got to catch a glimpse of a Red Tailed Hawk and got to learn about the Stanton Street CSA who distributes out of M'Finda Kalunga Garden.
More to Come.
And the Red Tailed Hawk (can you spot the hawk?)


Thank you again Sgt Kakit Kip and to our 'beat cops' PO Urena and PO Dhundup!