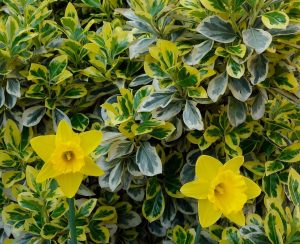 From the 5th Precinct
Apologize for the delay folks,
Here's a recap of the talking points from the build the block this last Wednesday.
There's a new cop in town! Not so much new just reassigned, We welcome PO T. Dougherty to the NCO B community. Officer Dougherty was previously assigned as the 5th Pcts Domestic Violence officer. No doubt he will be a valuable resource in the fight to keep the bowery and Sara D a safe place to live.  in the same breath we say good luck to Officer Bozzo who hasn't gone far but has chosen to step down from the Neighborhood Coordination unit. Hell still be out on patrol in the 5th precinct so don't be a stranger
The park has seen better days- there has been an increase in narcotic activity in the park and more loitering around the same old area on Delancey and Broome.
Although we were able to clean up a lot of these issues over the last  few years recent events and policy changes have really pushed us a couple steps back as a community.
The 5th precinct and Sgt. Lorenzo from PEP promise to  do everything with in policy and power to bring the reigns back in on these issues.
Noise and social distancing! – We fielded a few concerns about noise around bars and other businesses who expand their out door seating passed allotted parameters.
we were assured by Susan Stetzer district manager of CB3 that the 5th precinct (apparently one of the only areas in the city) has seen a decrease in noise/social distancing/night life complaints. that being said she encouraged all to report any issues when they arise. The only way we know that something is wrong from any stand point is if a report has been made.
Car break ins! – There have been a string of car break in being reported in the areas surrounding the park. We encourage the community to keep a vigilant eye out for any suspicious activity or noises. Also keep in mind to never leave valuables out in the open in unattended vehicles.
The 5th precinct has deployed a nightly response team that patrols the area to specifically combat these issues. With this response team and the  Ncos out on the hunt its only a matter of time before we catch the person/s responsible for these crimes.
Forsyth Corridor- We are still dealing with the quality of life issues that are brought about due to the construction on Forsyth street. As our policy with dealing with the homeless is established we will address the situation to the best of our ability. If not as always continue to work with outside agencies to get the job done.
if I missed anything feel free to contact me or my new partner
POLICE OFFICER ENRIQUE URENA
NEIGHBORHOOD COORDINATION OFFICER
005TH PRECINCT, 19TH ELIZABETH STREET, NY, NY 10013
TEL: 212 334 0711 
CELL: 929 334 9607
FAX: 212 334 0729