"Lord Ganesha clears the obstacles and paves the way for us to move forward in life"
We hope for more international assistance for the people of India as the devastation of the COVID pandemic continues around the world. [aide finally shipped from The United Arab Emirates, Taiwan, France, Israel, U.S., Russia, Belgium]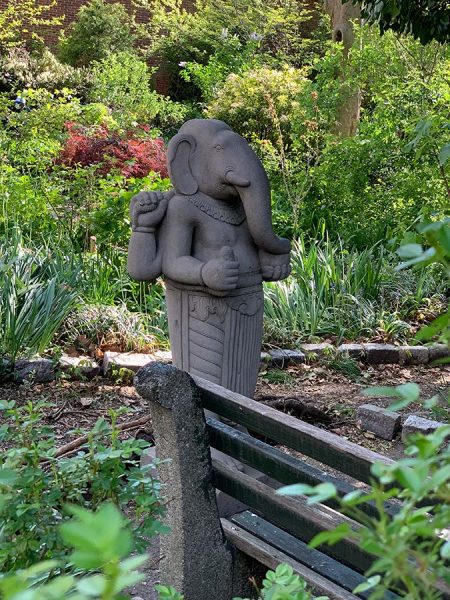 Ganesha "Wisdom and understanding and help in overcoming obstacles"
"Many countries, including Mexico, Nigeria, Egypt, and Jordan have faced oxygen shortages that have led to deadly accidents and driven up virus deaths. The World Health Organization estimated earlier this year that 500,000 people were in need of oxygen supply every day, but that number is likely to be much higher with the outbreak in India" – NYTimes
From Hindustan Times: "Baker Neha Divekar, whose son was stuck in Paris due to the pandemic, decided to celebrate the festival for the first time by installing Ganpati idol at home after his return home in June. "I knew that I wanted to install the idol but at the same time I was sure that I was not going to leave home to buy an idol…No guests have been invited…"
Pranali Sahasrabudhe, a professor and a Vile Parle-East resident: "I have been installing eco-friendly Ganpati at home for four years now, but this is the first time that I have not used any decoration material that needed to be bought…all my flowers are made from papers available at home so that I don't have to enter a market place to buy them. .. I have even asked my extended family to remain at home and have assured them to video call during the aarti". [a Hindu religious ritual of worship in which light (usually from a flame) is offered to one or more deities]
From Deccan Herald: "Several of the Ganesh mandals have decided to run health campaigns, organized blood and plasma donation in the wake of the Covid-19 pandemic."
More from The Lotus Sculpture website:
THE SACRED SYMBOLS OF LORD GANESH STATUES
"Lord Ganesh, the Remover of Obstacles, is rich in symbolism used as spiritual guides. Each symbol associated with the elephant-headed Hindu god is viewed as a reminder to manifest the powers held within us. Ganesh, a much-beloved and worshiped deity, is the son of Lord Shiva and Parvati. He is also known as the God of wisdom, prosperity, and auspiciousness.
A Ganesh statue can be hand-carved in many postures and forms, typically with four or eight arms, holding various symbolic objects. Lord Ganesh is often displayed dancing or playing a musical instrument, such as a flute. He is sometimes accompanied by or riding a rat (or the mouse) – a symbol of all-pervasiveness. The rat can be interpreted as under Ganesh's control, which is symbolic of a spiritual pursuit to attain self-realization and grace."