Governor Kathy Hochul announced the award: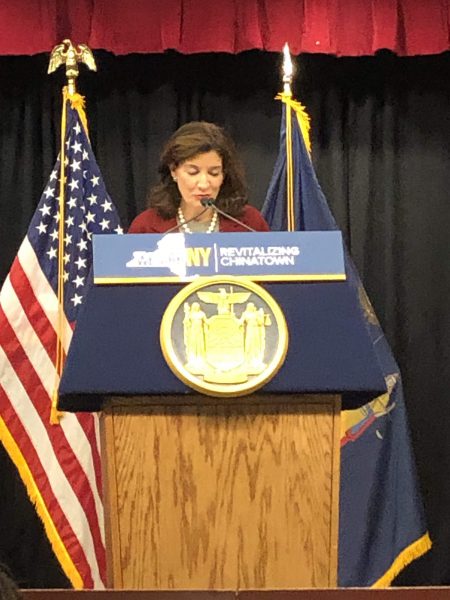 Governor Kathy Hochul
From Gotham Gazette
"Chinatown will get a $20 million state grant to redesign three key public spaces in the less trafficked eastern part of the neighborhood. Local officials hope the projects will revitalize the downtown neighborhood after a bruising year and half of economic distress due to the COVID-19 pandemic worsened by anti-Asian racism."
Borough President Brewer, Council Member Margaret Chin, Senator Brian Kavanagh, Thomas Yu Asian Americans For Equality, Wellington Chen (whose birthday it was!) Chinatown BID, Chinese American Planning Council Wayne Ho, Asian American Federation Jo-Ann Yoo, Think!Chinatown Amy Chin, CCBA Justin Yu… and many good friends!
And…will bring more positive use to the area south of Sara Roosevelt Park!!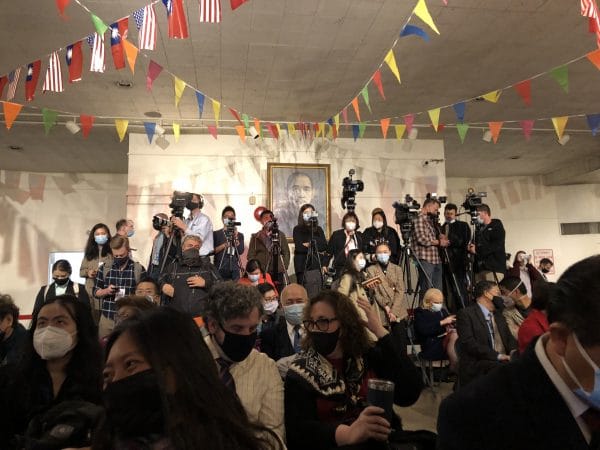 "The future of Chinatown is bright and I have no doubt that we're gonna come back stronger and more resilient than before," outgoing Council Member Margaret Chin said."