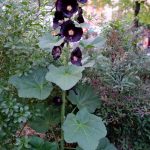 By Governor Jay Inslee May 2019
A Call to Action for a Climate Conservation Corps
"The Climate Corps will organize the greatest renewable resource of all – the talent and energy of the American people – to work together in cities and rural communities, in our great parks and public lands, and all around the planet. It will give young people the opportunity to serve in the domestic and global effort to secure a healthy future, and will provide Americans of all ages and backgrounds with education, skills, job-training and employment opportunities to thrive in building our new clean energy economy.
 3 Elements to the Climate Corps:
the National Climate Service Corps, will give young Americans the opportunity to serve in creating sustainability solutions in their own communities. They'll get right to work changing the world with their hands, even as they earn new skills to assist in future employment…recovering and rebuilding resilient communities in the face of increasingly devastating climate disasters.
 a Global Climate Service Corps will give Americans the opportunity to conduct a tour of service overseas working side by side with local partners, as they build expertise in climate mitigation and resilience, clean water, and sustainable economic development.
a Green Careers Network, which will build on national service to focus on the challenge of permanent job creation in a clean energy economy. This effort will expand investments in skills-training, apprenticeships and on-the-job education to award credentials and build career ladders for long-term employment in good jobs.
No one feels the urgency of this mounting climate crisis more acutely than young people.
The concept of a Climate Corps is one that appeals to Americans of all ages – receiving over 60 percent support, including majorities of both Democrats and Independents, according to polling done by the think tank Data for Progress.