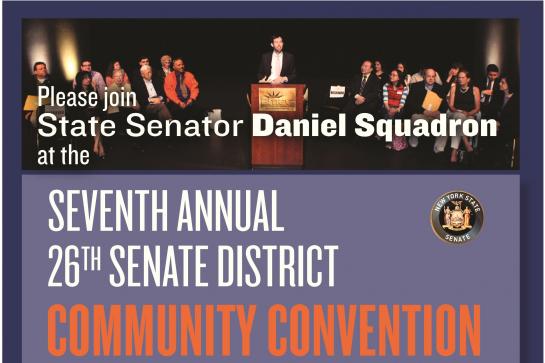 Every April, Senator Squadron hosts an annual Community Convention. It's a chance for the entire district to come together and help set his priorities both in Albany and in our neighborhood for the year to come.
Sunday, April 12 at LES Prep High School on the Lower East Side (145 Stanton, between Norfolk and Suffolk) from 2-5 p.m.
RSVP here or by calling his office at 212-298-5565. 
From the Senator:
Last year, the community set priorities, and we got results! Here are just a few:
Come and join our community to help set priorities that will focus my work in 2015. It's urgent that you be part of the push to improve our neighborhoods and our State.

Daniel Squadron
New York State Senator
26th District