EARTH DAY 2021!!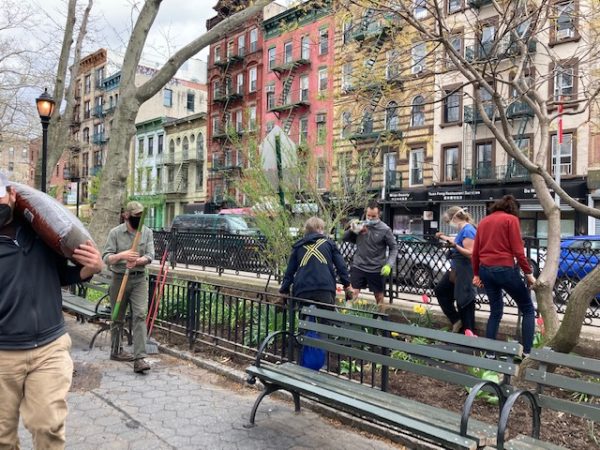 Thank you to Pamela Ito of "The Hort" and NYC Parks Department's Johnathan Young and to Neighborhood Volunteers. 
"Last Saturday we worked in SDR park from Grand – Hester along Forsyth.  Hort Staff and local Volunteers weeded, fertilized (with kelp meal) planted and  mulched.  Dozens of heuchera and astilbe perennials were planted for color and texture. 
Our horticulture crew is expected back in a few weeks to plant more." – Pam Ito
Funding made possible by the New York City Council and a generous allocation by Councilwoman Margaret Chin District 1.  
And please note the amount of garbage picked up!!