Below is Testimony from the Stanton Building Task Force during NYC Council's Parks & Recreation Committee on Parks Department's "Inaccessible Parks Buildings" December 1, 2016
There were many fascinating grounds and buildings spoken of that day. Including North Brother Island:
Below are  links to media coverage of the Stanton Building Task Force, NYCommons and neighborhood's efforts (at the very very bottom of this page)!
Please also see: 596 Acres website for more testimony!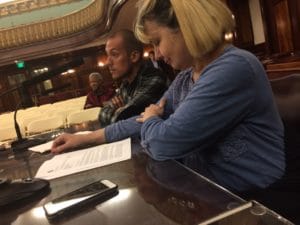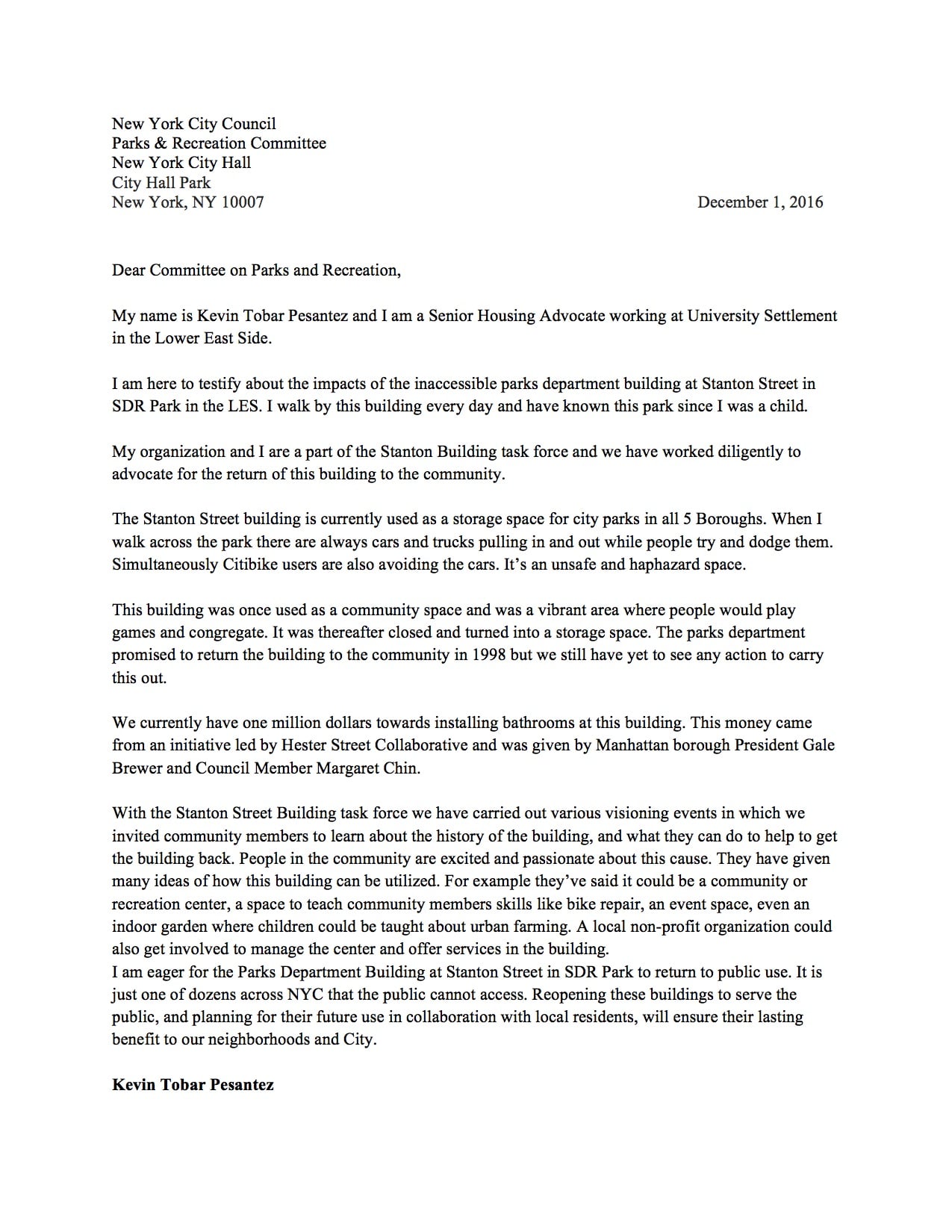 Articles listed on Stanton Building
http://thevillager.com/2016/11/23/33225/
https://www.dnainfo.com/new-york/20160525/lower-east-side/sara-d-roosevelt-park-still-need-of-public-restrooms-locals-say
www.thelodownny.com/leslog/2013/02/oped-its-time-to-reactivate-stanton-street-park-building.html
http://www.thelodownny.com/leslog/2015/02/some-lower-east-side-parks-projects-receive-funding-while-others-languish.html
http://thevillager.com/2012/10/18/study-seeks-new-uses-for-forgotten-park-buildings/
http://thevillager.com/2016/08/04/building-power-in-local-parks/
http://bedfordandbowery.com/2016/07/lower-east-side-community-imagines-a-future-for-sara-d-roosevelt-parks-stanton-building/#
http://www.boweryboogie.com/2016/07/store-no-time-reactivate-stanton-building-sara-d-roosevelt-park-locals-say/
https://www.dnainfo.com/new-york/20160706/lower-east-side/task-force-launches-workshops-turn-parks-building-into-youth-center
http://www.thelodownny.com/leslog/2016/07/campaign-to-reactivate-stanton-street-park-building-resumes-today.html
http://thevillager.com/2016/07/21/push-to-restore-stanton-storehouse-to-community/