Great to be at one of our local high schools: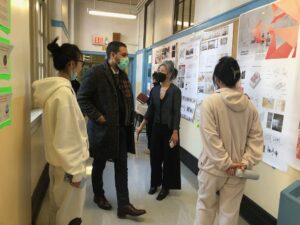 Council Member Marte and Pratt Professor Keena Suh and Pratt students
Forsyth Satellite Academy (FSA) celebrated their collaboration with The Level Up Project (TLUP) and with Pratt Institute School of Design, led by Keena Suh (Pratt and Keena are members of our local Stanton Task Force!)
And…
Today were joined by Council Member Chris Marte!!!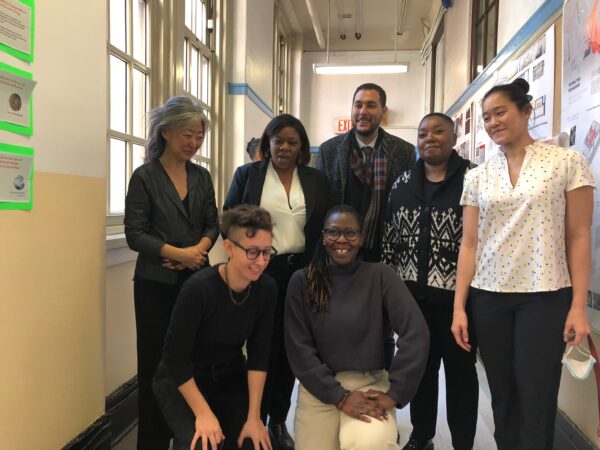 Principal Samantha Pritchard (standing far right) and Council Member Marte (standing middle) had a chance to talk briefly about needs for this incredible school and a quick walk-through (more to come apparently). Art teacher Paula Walters Parker (kneeling right). Toni McNeil Program Dit CAMBA (to CM Marte's left) and Deanna Bowman Assist principal of FSA (to CM Marte's right).
A great day with terrific students and beautiful ideas and artwork!
In the fall 2022, Interior Design students from Pratt Institute collaborated with FSA students to reimagine their high school library, sharing their talents, passions, and inspirations in a series of hands-on workshops.
Thank you to all including CM Marte staff Connor.