From a 2013 story in Hyperallergic:
When the New Museum was built remains were found under the parking lot that it was to emerge from.
They were taken to Cypress Hills cemetery to be reinterred but no archeological study done as was done for the first African Burial Ground.
Will the New Museum and a construction project on Chrystie Street also uncover remains? Who tracks such things?
Meanwhile, this is a great read from Allison Meier:
"It took two centuries for the African Burial Ground in Lower Manhattan to be remembered, when 18th century bones were found interred in a forgotten cemetery beneath the construction of a new high dollar federal development in 1991. While that long-overlooked cemetery is now remembered with a museum and monument, much less has been done to commemorate New York City's Second African Burial Ground, and the dead deserve better.
If you go to the area between Stanton and Rivington along Chrystie Street on the Lower East Side, you'll find busy basketball courts and a playground in Sara D. Roosevelt Park, but no sign that this used to be one of the only places for African-Americans to be buried between 1795 and 1843 in the city where the cemeteries were segregated. That is, except for the tranquil oasis that is the M'Finda Kalunga Community Garden, meaning "Garden at the Edge of the Other Side of the World" in the African language of Kikongo, which was started in 1983 as part of an effort to combat the park's drug problem. It's a beautiful, unexpected oasis for the Lower East Side, with winding paths around lush foliage and even the crowing of a rooster sounding from its coop. It takes its name from the forgotten burial ground as the sole tribute to this history."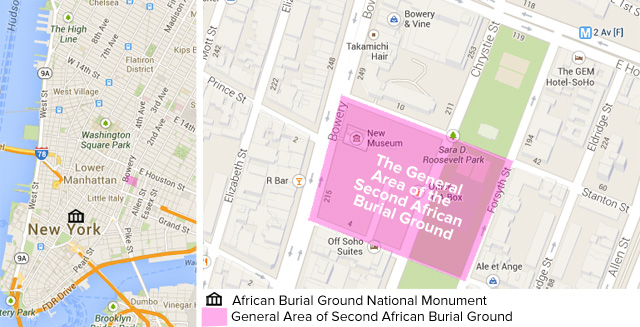 Read more here.
And this map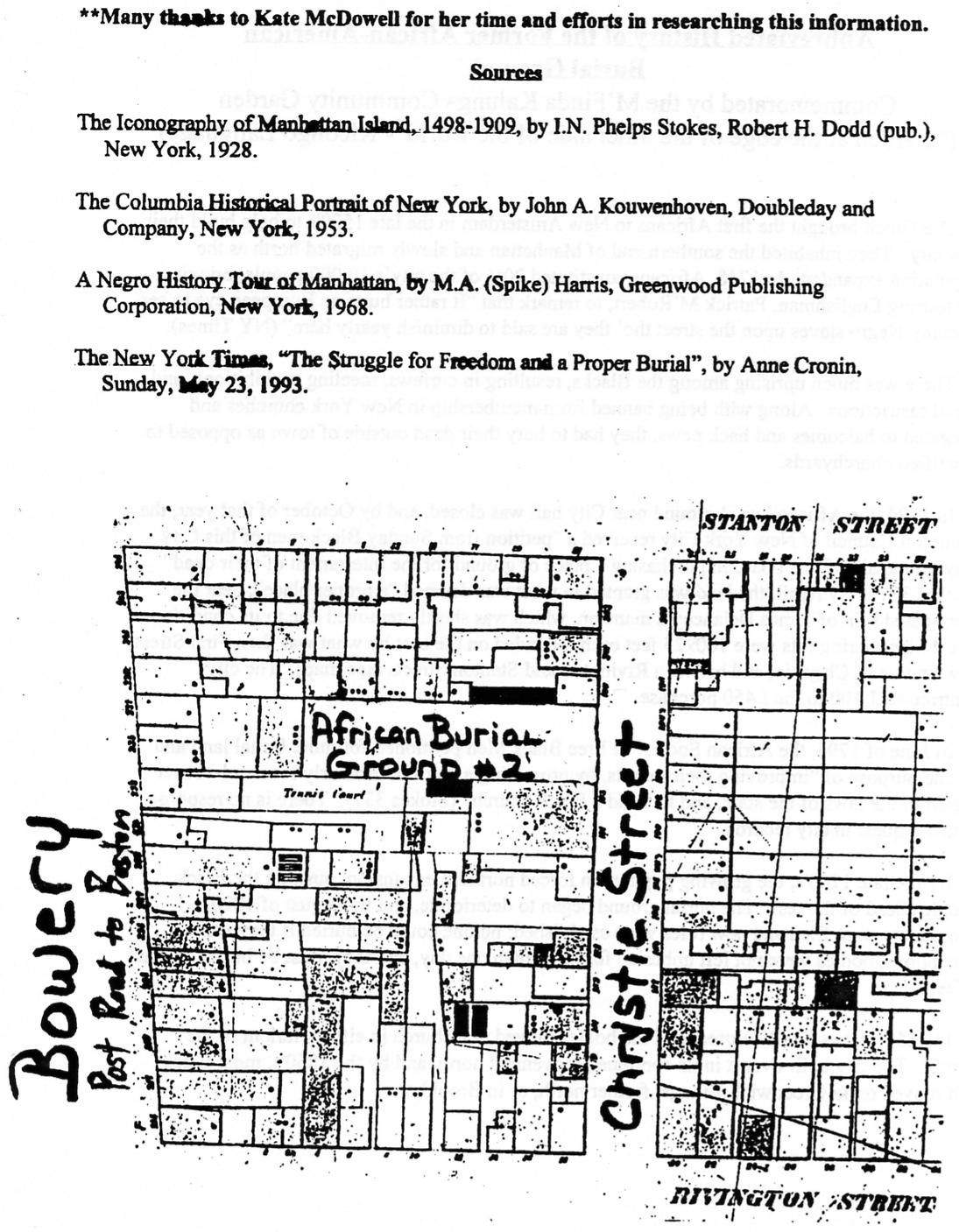 from research by Emlyn Brown.