From MKGardener Jane: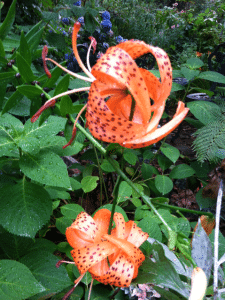 Hello new and old gardeners:
Just a reminder that it's very important to check that anything you are planting in the garden, or feeding to birds, is not poisonous to pollinators.
"It is estimated that of the roughly 672 million birds exposed annually to pesticides on U.S. agricultural lands, 10% or 67 million are killed. Ironically it is often the same sunflower and/or other grains intended to feed backyard birds that may have been sprayed with lethal pesticides to keep pests (often including birds) at bay." http://www.harrisonsbirdfoods.com/wild-wings-organic-bird-foods/
"One in eight bird species are threatened with global extinction, and once widespread creatures such as the puffin, snowy owl and turtle dove are plummeting towards oblivion, according to the definitive study of global bird populations."
https://www.theguardian.com/environment/2018/apr/23/one-in-eight-birds-is-threatened-with-extinction-global-study-finds
"More than half of ostensibly bee-friendly plants sampled at 18 Home Depot, Lowe's and Walmart garden centers in the U.S. and Canada contained high levels of neonicotinoids, which are considered highly toxic to bees, butterflies and other insect pollinators.
Even when they don't kill pollinators outright, neonicotinoids can impair their immune systems and sense of navigation, potentially turning gardens and backyards into flowery traps." https://www.wired.com/2014/06/garden-center-neonicotinoids/