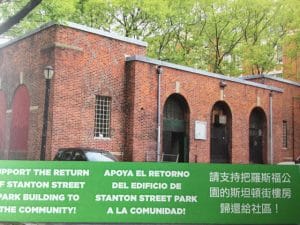 Wendy Brawer of Green Map System and Stanton Building Task Force hosted several organizations on a tour of Sara Roosevelt Park this morning. Wendy's commitment to sustainable practices and the environment puts her in contact with like-minded people all over the world.
Today was no exception.
Roadmap and Ecological Chart of Chinese Environmental Protection Agencies which includes Friends of Nature, Green Hunan, Heye Institute, Riverwatcher Action Network, and Ali Baba Foundation.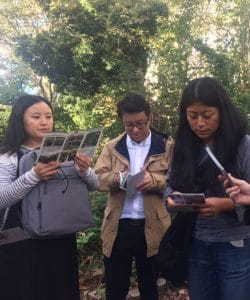 They were joined by K Webster of Sara Roosevelt Park Community Coalition  and Kim Fong of the BRC Senior Center  who spoke of the seniors vital connection to the M'Finda Kalunga Community Garden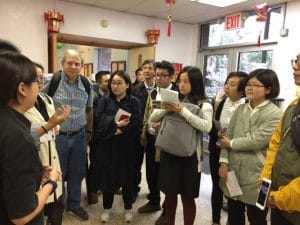 The Gardens in SDR park and the communities that use the park building at Delancey Street show the strength of communities that share neighborhood resources bring. When park buildings are used by and for the community for needed actions/activities – the gardens and parks flourish around them.