Neighbors to Save Rivington House appreciates the support of the community, the Community Board, all of our local elected officials, the Comptroller's Office, the Dept. of Investigations,  the NY State Attorney General's Office, the US Attorney Generals Office for the Southern District of NY, neighbors, not-for-profits, CBO's, Mobilization for Justice and others in this 3 1/2 year fight to return the building and to get restitution for those who were treated as expendable.  was meant to be, in perpetuity, a resource on behalf of the NYC public as a health facility.
To stay updated please check our Facebook page. More to come.
Our letter to China Vanke [buyer of Rivington House and the richest real estate company in the world] of August 4, 2016. English and Chinese versions: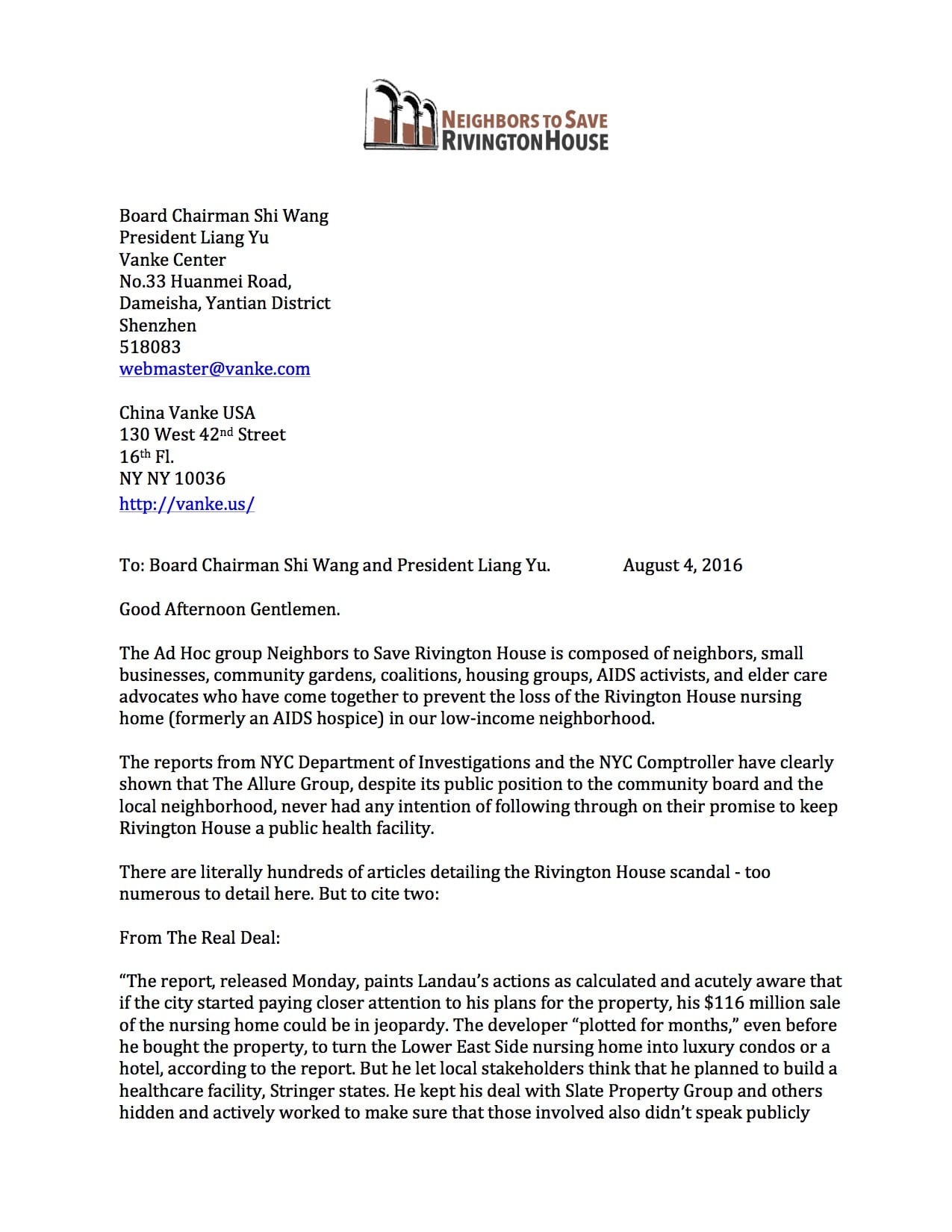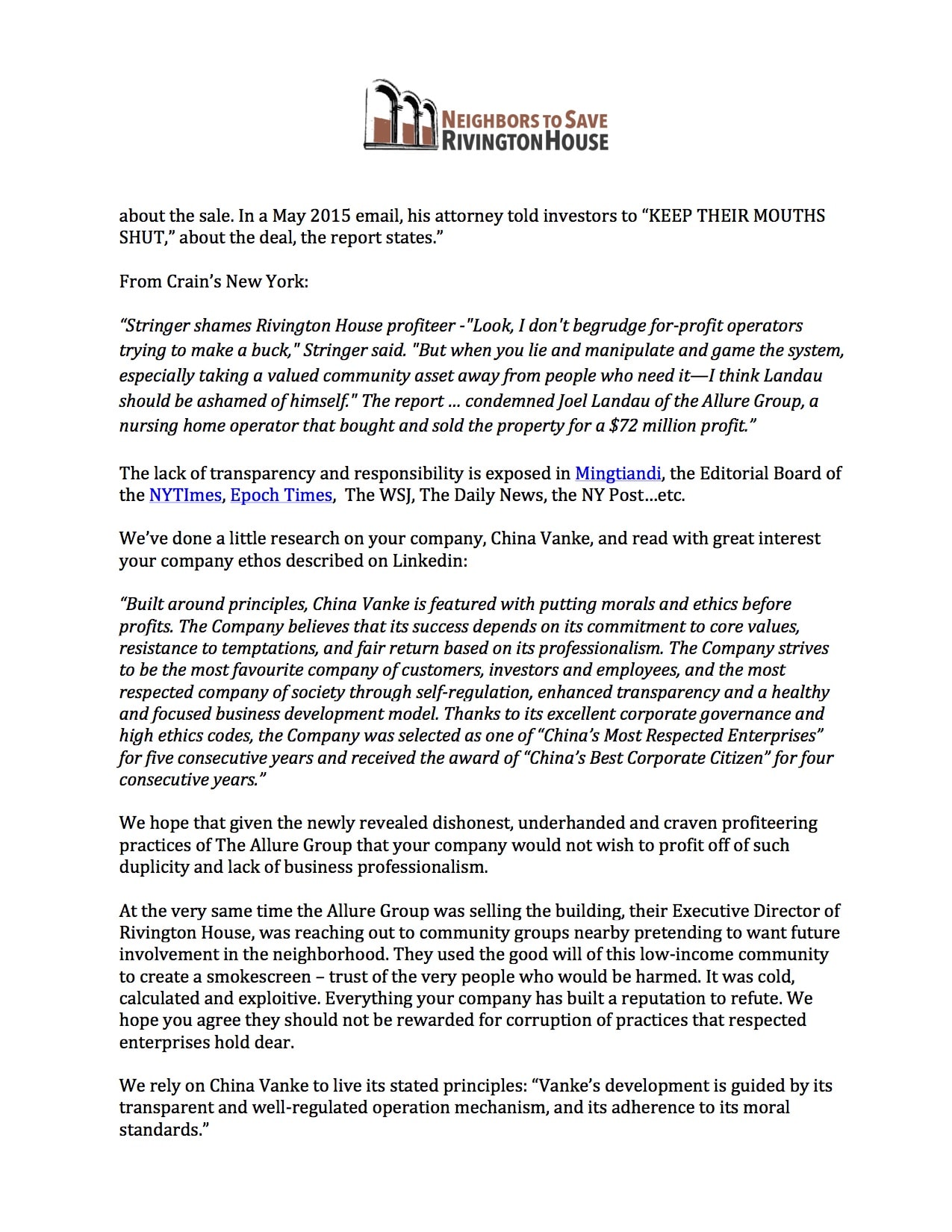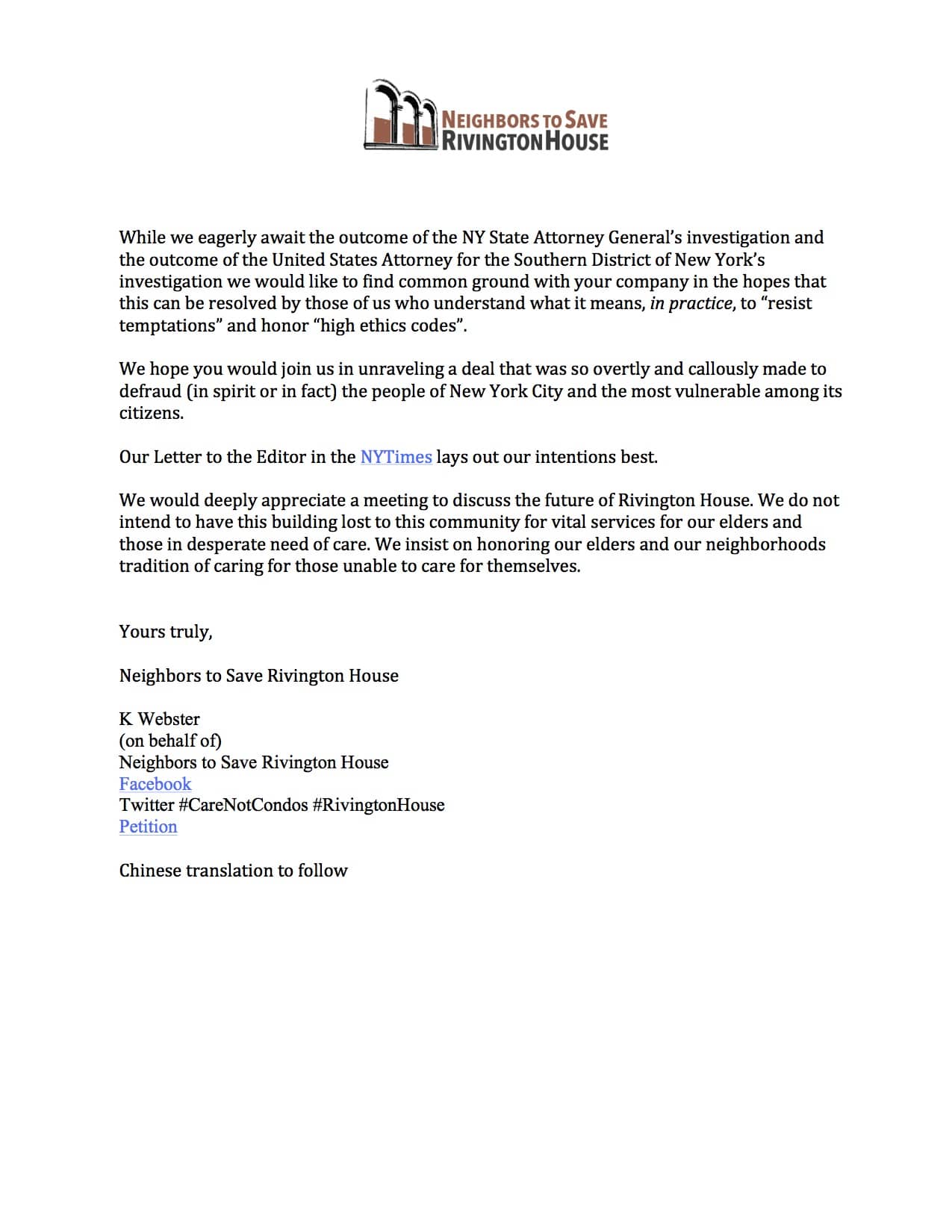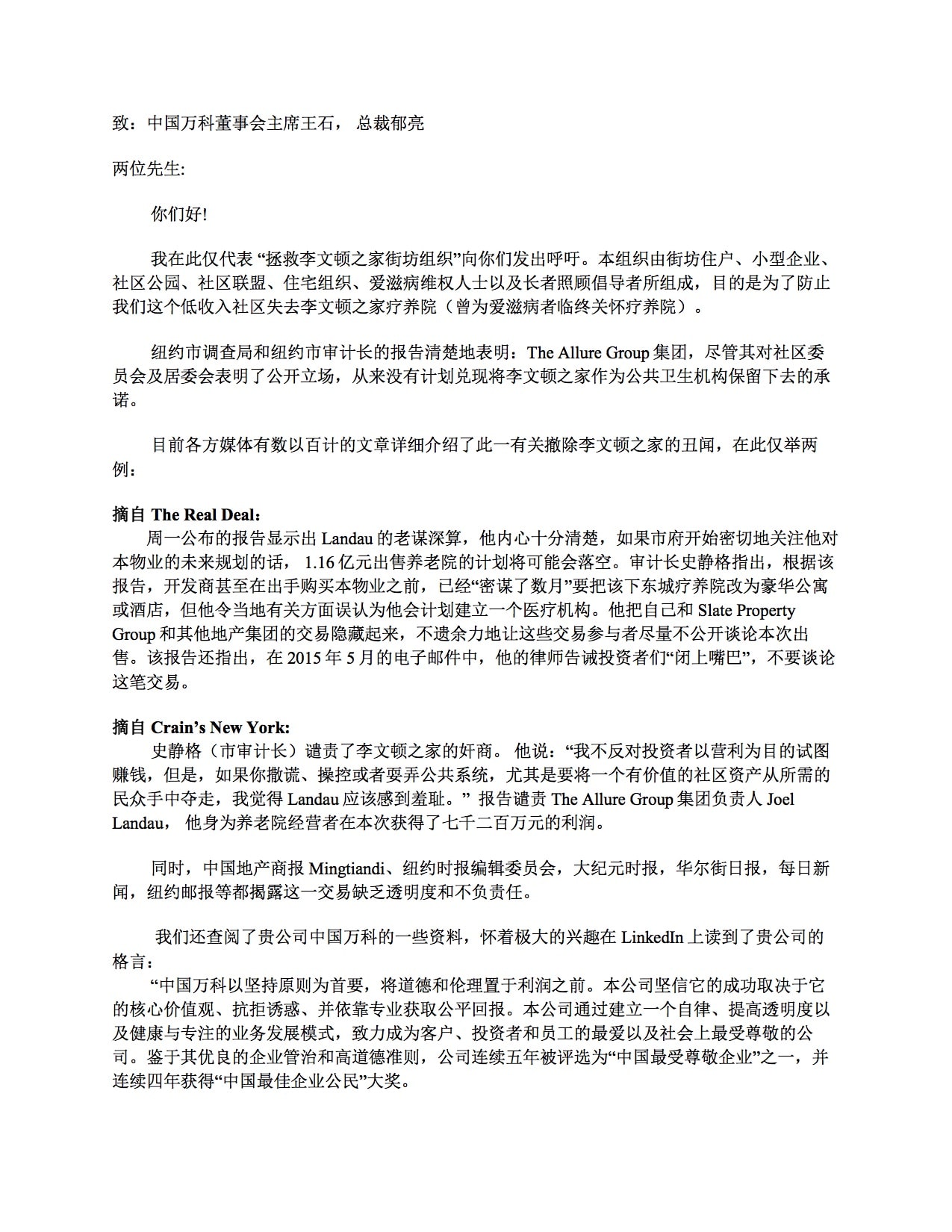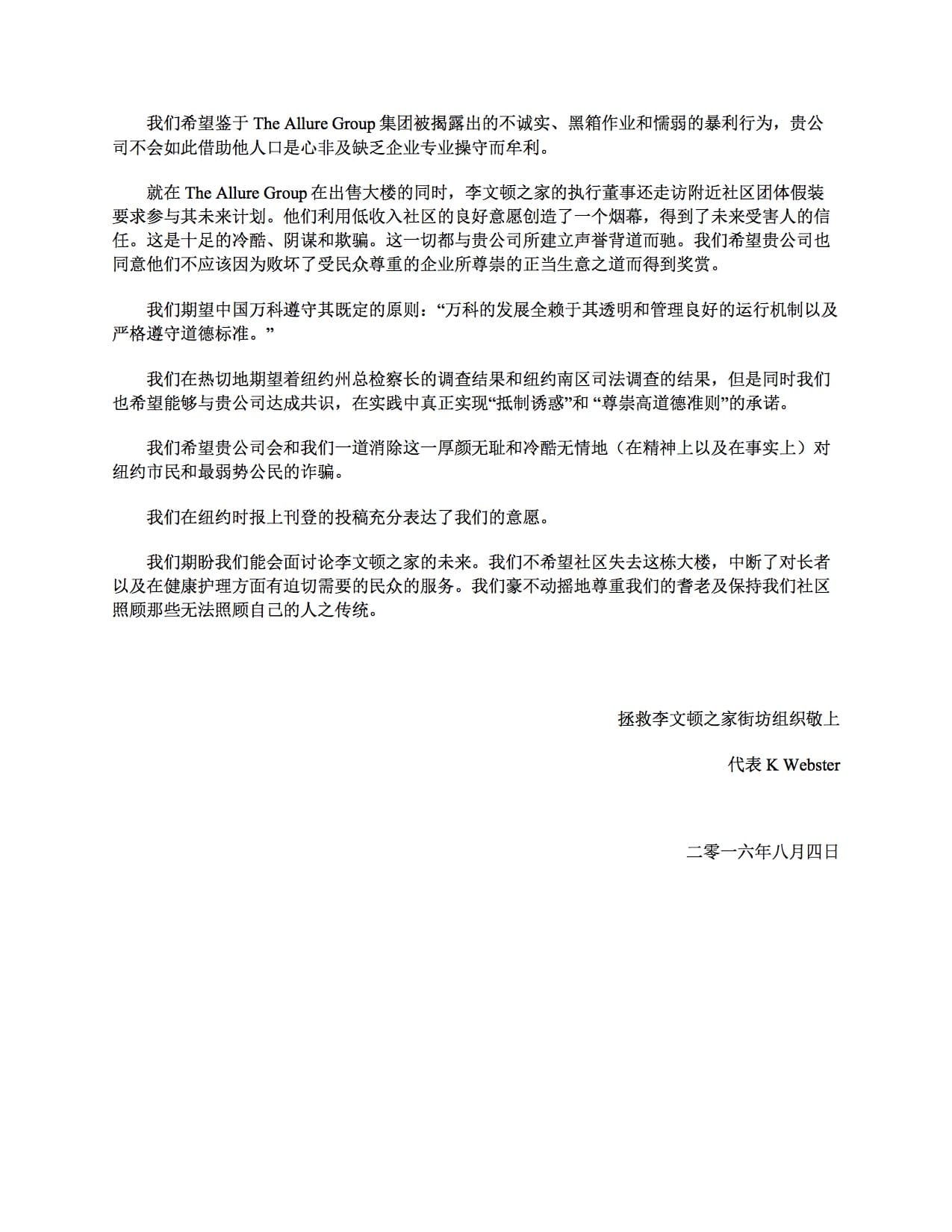 Request for Mayor to Call Promised Meeting with Buyers of Rivington House: Slate Property Group, Adam America, China Vanke.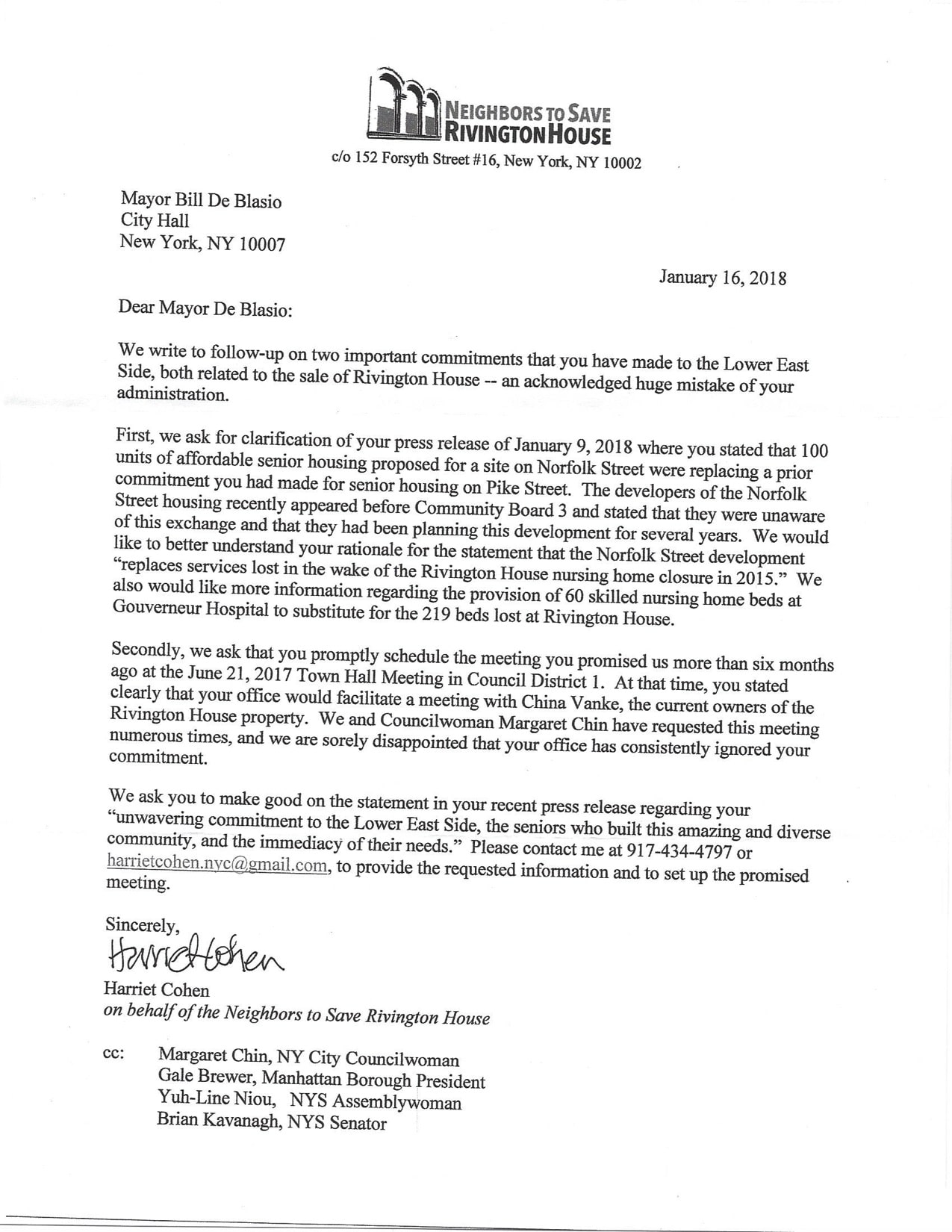 Statement on the Attorney General's Settlement with Allure: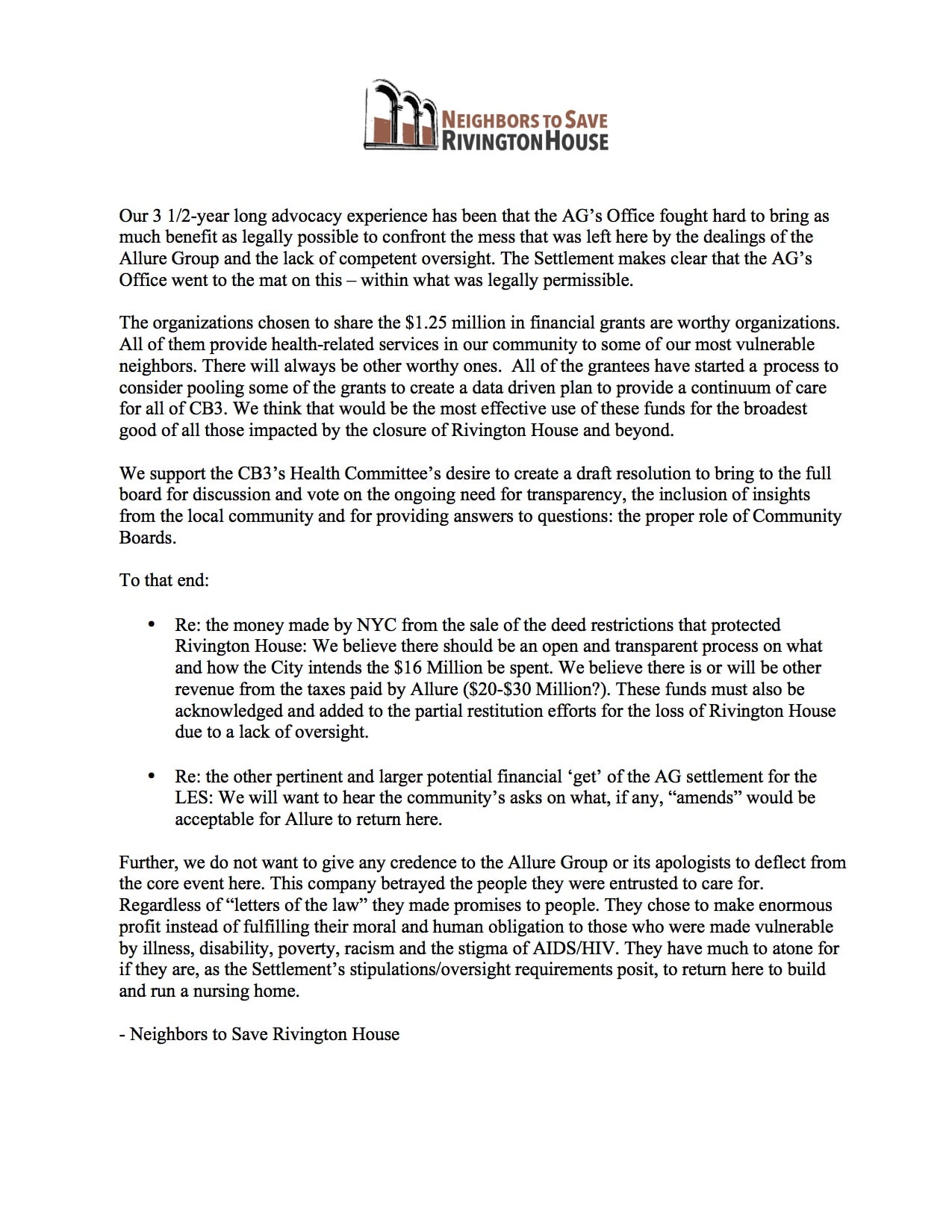 Statement in Response to Recent Permits Filed by Slate Property Group, Adam America, China Vanke: