New Zealand: A billion trees by 2027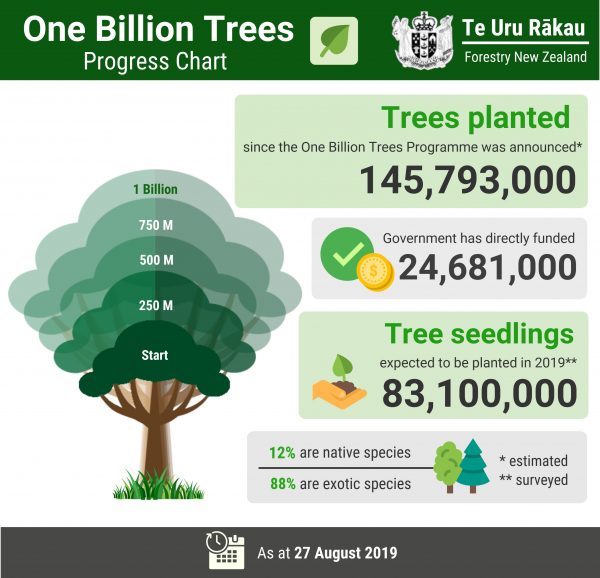 "The Government has set a goal to plant a billion trees in the next 10 years – between 2018 and 2027.
Initial estimates suggest about half that number will be achieved through existing planting programmes. The Ministry for Primary Industries (MPI) will be helping boost planting rates to achieve the goal.
It will take a combined effort by government, landowners, commercial foresters, conservation groups, regional councils, iwi, communities, and others."
This is what 'progressive' means in the real world.
Where are we at in NYC Parks?