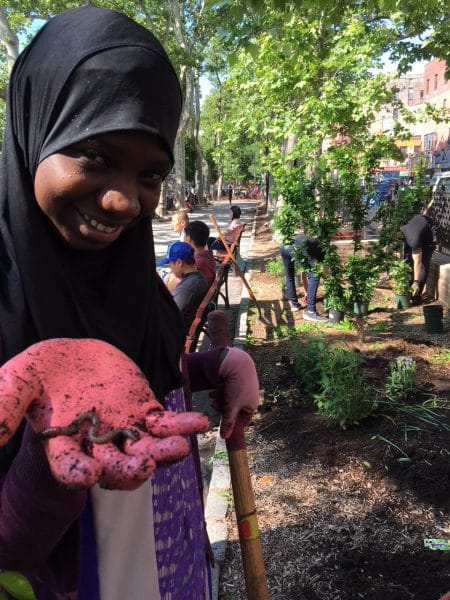 Last week, the students from Emma Lazarus High School planted 100 perennials in the beds along Forsyth between Hester and Grand.
"We planted and revitalized five areas. A five-foot service berry bush was also planted. This winds down a busy year in Sara Roosevelt Park!"
Gorgeous – much thanks to all of the volunteers and to The Hort's Pam Ito!