Pam Ito of the Horticultural Society ("The Hort") is hosting the NYC Audubon Society in SDR Park.
They will begin at Hester and Forsyth and walk up through the park at 9:30am Saturday November 4th!
If you have them, please bring binoculars – though there will be pairs to share.
Stay tuned for further details…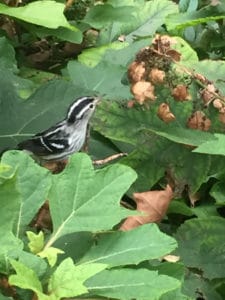 Many migrating birds have been passing through the park.
From the NYC Audubon Society:
Help The Audubon Society Learn About Dangers to Migrating Birds with D-Bird
Fall migration is underway— many migrating birds will run into trouble while attempting to 'navigate our city's maze of cement and glass'.
If you find an injured or dead bird the Wild Bird Fund offers good advice on what to do.
If a bird needs professional  help call Wild Bird Fund: 646-306-2862
or view list of Animal Hospitals and Rehabilitation Centers in New York City to find a place to take the bird.
Project Safe Flight we can help understand bird collisions in New York City by using D-Bird.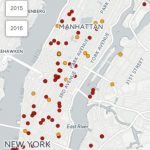 2017