The neighborhood is looking forward to the move-out of the storage [we store materials for the entire borough of Manhattan] and the reclamation of this building for its original community purposes and to create that beehive of activity which would provide the real safety of this area of this Park neighborhood.
And to reclaim park space for park purposes with the removal of truck and car parking and traffic here.
For this and this and this!! – Representing what this neighborhood has asked for (the larger the word the more requested)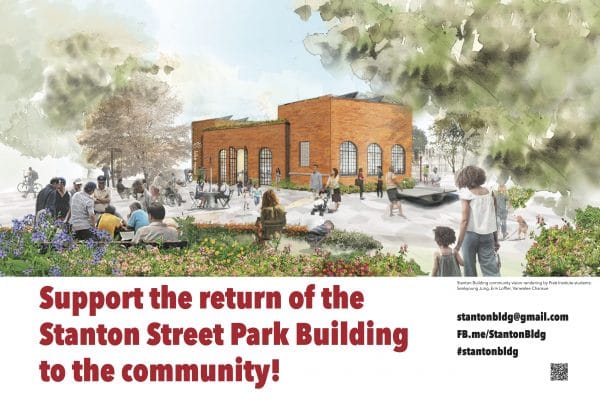 From NYC Parks Department website:
This project will reconstruct a comfort station in Building A in Sara D Roosevelt Park.
Or the Stanton ParkHouse!
THIS:
NOT THIS: