Play Fair for Parks
organized by New Yorkers for Parks
Audubon's ED Heintz: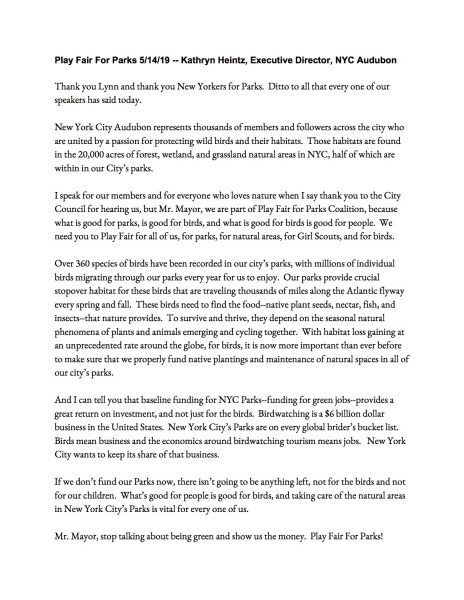 BirdLink coming to Sara Roosevelt Park sponsored by NYC Audubon: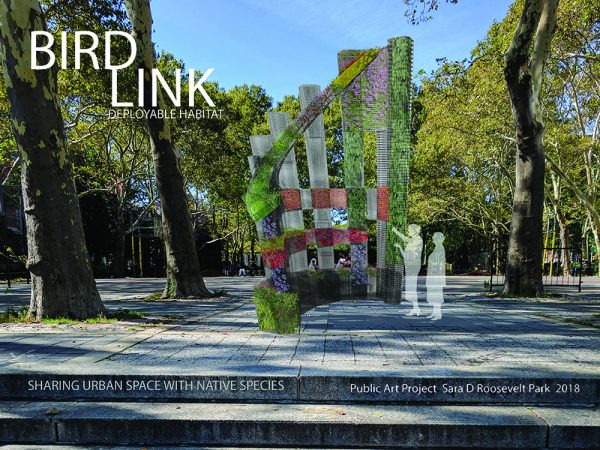 Lynn Kelly NYers4Parks firing up the crowd, Astoria Park Alliance, East River Park Alliance, Lower East Side Ecology Center, Sara Roosevelt Park and other Park organizations. Costa Constantinides NYC Council Chair of Committee on Environmental Protection, K Webster from Sara Roosevelt Park and Martha Lopez-Gilpin from Astoria Park, Sara Roosevelt Park's Bob Humber and our former beloved gardener Sarah Aronson! DC 37 and more….
The Play Fair Coalition is asking for the following additions to the FY20 City budget:
Investing in Park Staffing and Maintenance Infrastructure:
$10M means that once and for all, 100 City Park Workers and 50 Gardeners will have secure, stable green jobs.
$4M provides an investment in natural forest care to help protect NYC from climate change.
$65M would provide funding for more parks of all sizes to have full-time, dedicated staff to help keep things clean and green.
About $8M would fund improvements for every GreenThumb community garden in the City.
Investments in Programming:
$4M would fund more seasonal after-school programs and other programming for children and families.
$9M means that natural areas and parks are better preserved, protected, and made safer.
More info here.