"Hart Island burials also came in smaller numbers, like the 27 from Rivington House, a nursing home in Manhattan exclusively for AIDS patients…"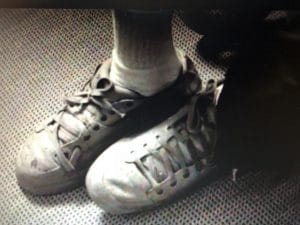 Pridgen (2010) Directed by Fury Young Film shot by Christopher Cafaro
From the NYTimes:
"In an untold chapter of the AIDS epidemic scores of unclaimed bodies were buried in a remote spot on Hart's Island. How many exactly remains unclear.
The bodies reached Hart Island on a ferry like all the others, in spare wooden boxes and bound for ignominious mass interment off the coast of the Bronx where New York City buries its unclaimed dead by the hundreds in long, shallow trenches…"
The island would go on to receive scores, if not hundreds, of people who died during the AIDS epidemic, which during the 1980s and 1990s killed more than 100,000 people in New York, about a quarter of AIDS deaths nationwide during the same period…"
"…Officials at several city agencies involved in the burials refused interview requests to discuss the issue and insisted that no data or any other information was available on AIDS burials.
"…the number of AIDS burials on Hart Island could reach into the thousands, making it perhaps the single largest burial ground in the country for people with AIDS.
It is an untold chapter of the AIDS crisis, but in recent years some of the island's secrets have started to tumble out largely because of the work of a longtime activist whose legal pressure has wrested information from the city, giving relatives of people with AIDS answers they have long sought.
"Part of the history of the AIDS epidemic is buried on Hart Island, and it's the unknown part," said Melinda Hunt, the longtime advocate who has battled the city for information and believes that the island should be open to the public."
For more information: Melinda Hunt's "Hart Island Project" here.
For Clair Yaffa's photographs of Hart Island Graves here.
Clair Yaffa: "It is difficult to get access to this place where the homeless, unclaimed bodies, and bodies of ?children are buried in common graves. Claire Yaffa spent one year, calling every day until she was finally permitted to go. Because of her photographic essays on child abuse, the homeless and children with AIDS, she had read about this place and wanted to see it for herself.  Says Yaffa, "I spent my time there?in awe and sadness to see what for some was the end of their life's journey."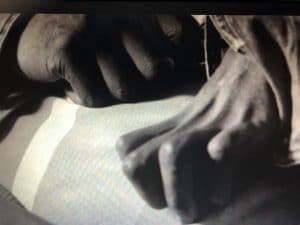 Pridgen (2010) Directed by Fury Young Film shot by Christopher Cafaro