The only good news out of this horror was that someone stepped forward to help.
Thank you to that person.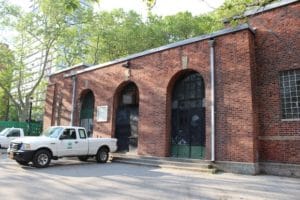 From the Lo-Down:
"The incident, at the intersection of Forsyth and Stanton streets, happened at around 6 a.m. Brown was taken into custody and charged with assault and drug possession.
Channel 7 talked with the victim's grandson, who says she had gone outside to collect cans for recycling. "Her face looked really swollen, the doctor had to put a tube in her mouth entirely so she could breathe properly..it's just horrible," the grandson said."
The Daily News reported that the 61-year-old woman, "suffered bleeding on her brain, and needed to be intubated after the Saturday attack." A good Samaritan apparently came to her aid during the incident."