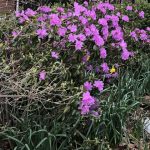 From Politico:
MENTAL HEALTH — De Blasio creates task force to improve response to emotionally distressed New Yorkers: 
The de Blasio administration today announced the creation of the NYC Crisis Prevention and Response Task Force. The six-month effort is aimed at improving the city's response to emotionally distressed New Yorkers, looking for ways to increase early intervention programs so people receive services before there is a crisis. The new task force is also supposed to improve coordination between health and public safety systems.
From Downtown Art: The State of the LES
a community gathering for learning, discussion, and reflection
a LES History Month event
Wednesday, May 30th
6:30 – 8:15pm
Downtown Art – 70 East 4th Street
organized by FABnyc and Downtown Art
From NYS Attorney General's Office:
Get rid of your unused medication.
Stop addiction.
Protect our waters.
End the opioid crisis.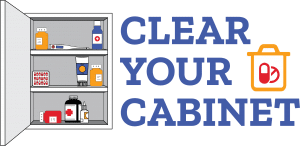 From BAN: Update on the endangered Merchant's House Museum:  
NY1 News piece / Next CB2 hearing details
This 1832 townhouse–NYC's first designated landmark-is fighting prevent a luxury hotel tower from going up next door.  Engineering and architecture experts have warned that such work would like destroy this irreplaceable landmark.
Next CB2 Hearing: Wed May 9, 6:30pm at Grace Church School, 86 Fourth Ave, Tuttle Hall
More info: Margaret Halsey Gardiner, Executive Director, Merchant's House Museum, 29 East Fourth Street, NY NY 10003/212-777-1089
About the Merchant's House. Built in 1832, the Merchant's House was home to a prosperous merchant family and their Irish servants for almost 100 years. Complete with the family's original furnishings and personal possessions, the house offers a rare and intimate glimpse of domestic life in New York City from 1835-1865.
From LUNGS: NYC URBAN AGRICULTURE POLICY Meeting And Survey
PUBLIC MEETING Saturday, April 28, 1pm at Green Oasis, E.8t between Aves C & D.
New York City is in the process of developing an Urban Agriculture Policy. This will affect all of us. Urban Agriculture can be anything from beekeeping to fishing in the East River to growing peppers in your plot.
Your ideas and input are vital to developing a coherent policy that helps us all. We need access to fresh, healthy, and affordable food. The City must support our needs.
To be part of the process, come this Saturday,  April 28, 1pm at Green Oasis, E.8St. and fill out this survey.
Most broadly, urban agriculture refers to growing and raising food crops and animals in an urban setting for the purpose of feeding local populations. Cities choose to narrow and focus this definition in various ways,  often categorizing urban agriculture as one or more of the following: community gardens, commercial gardens, community supported agriculture, farmers' markets, personal gardens, and urban farms.
New York City has a long, rich history in urban agriculture. From backyards to community gardens to urban farms, across the five boroughs concerned community members have been growing food as well as greening communal spaces in our neighborhoods for decades. For-profit growing businesses have also entered the NYC urban agriculture landscape.
It is important to hear from you, please fill this out: SURVEY LINK