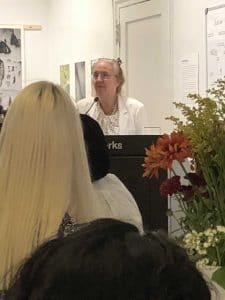 -The Manhattan Solid Waste Advisory Board is active and all meetings are open to the public. See their excellent website for updates. http://www.manhattanswab.org/ 
Let us know if you want to support recycling and/or organics efforts on your block. HChu@manhattanbp.nyc.gov or 212-669-8300.
Note (from Hack:Trash:NYC):
About 33% of NYC's wastes are organics
NYC's waste diversion rate (recyclables and organics) is about 20.5%
DSNY (Sanitation Dept) collects 3.5 million tons of wastes and recyclables each year
DSNY's FY18 budget for recycling and organics education is $4.5 million out of a total agency budget of $1.6 billion
It costs $380 million per year to transport just wastes out of NYC to landfills
The average New Yorker throws out 14 lbs. of garbage per person per week
–On Tuesday, August 7, 2018 at 3333 Broadway two interns, Maria Ordonez and Luis Ordonez, organized a Recycling Day, 1-6pm with the support of  Manhattan Borough President's Office, Urban American, 3333 Broadway Tenant Association, NYC Dept of Sanitation, NYC Dept of Health, WE ACT, GrowNYC, Citizens Committee for New York and DJ Marlon Bizzy as well as residents. Great credit to Maria Ordonez and Luis Ordonez who organized this event and who are spearheading recycling at 3333 Broadway with the Tenant Association and management. The good news: Management has set Tuesday every week as Recycling Day in this 1,022 unit building! Another intern organized recycling education at PS 125 and other public schools!