K and Bin, a new volunteer from the Chinese Planning Council (CPC), worked yesterday on the plot up front under Bob's watchful eye.
Weeding, thinning and pruning with 7 bags of garbage and weedy overgrowth removed.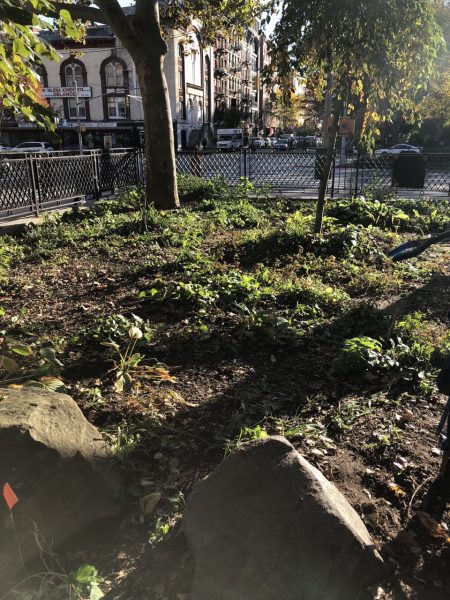 Part of the SDR Park's efforts to make the park garden areas more open for police and PEP enforcement and for greater accessibility for Park staff cleaning efforts and to make rat borrows visible.
And better able to see the beautiful roses: