Capital Improvements, Quality of Life Concerns, Accessibility, Outreach, & Programming
updated July 23rd, 2017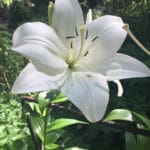 CAPITAL IMPROVEMENTS NEEDED:
Conversion of Stanton Street Park StoreHouse for community use. Latest proposal: shared emergency/resiliency center, youth after-school site, community meeting site and unit from Goddard Homeless Outreach stationed here to assist homeless and the community.
Repair of the Oval at Canal/Hester Streets.
Conversion of the Hester Street Park House for use as by community.
Repair, maintain, renovate the Rivington Street and Stanton Street playgrounds.
Repair of sink holes in SDR Park.
WiFi in all Park Buildings for use by park-going public.
BRC Senior Center Repairs: Replace (funded) windows. Repair roof drainage of .
Ensure adequate heating during winter months in Parks buildings.
Repair sprinkler in Rivington Playground. Ensure access for children of sprinkler near Stanton playground
Gate ? around the fountains behind the Stanton Street Building (or another solution to protect the fountains from being used as a restroom).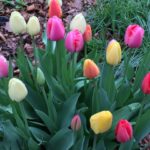 QUALITY OF LIFE CONCERNS:
End the use for parking by Park's Department personnel's vehicles and Park's Department trucks in the Broome/Stanton/Hester "emergency parkway streets". It jeopardizes the safety of Park users, misuses scarce Park recreation space and encourages the parkways to be used for thru traffic.
Site help for the homeless who use the park daily (and at night) inside the park itself. Help for the homeless and help to forestall any problems with other park users.
24/7 open, accessible bathrooms with security and maintenance staff hired on site 24/7
Repair Broome Street bathrooms.
Install 'Pedestrian Crossing' warning signs for bicyclists with the addition of the two-way bike lane.
Prevent further saturation alongside the Park of bars and nightclubs.
Rat abatement using dry ice whenever possible to protect the wildlife. Along with consistent garbage collection in and around the Park.
Initiate recycling within the park – be a model of sustainable practice within our Public Green spaces.
ACCESSIBILITY, OUTREACH, AND PROGRAMMING NEEDED:
Table Tennis and/or nets for girls who want to play volleyball.
All SDR Park signage in English/Chinese/Spanish
Take measures to sustain the diverse, vibrant established communities that reside in the area. Don't use "revitalization" as a code word for gentrification and the destruction of the existing community.
Insure the narrow strip of Parkland is not boxed in with out of scale high rises that directly abut and surround the Park putting this precious sunlit strip of greenery in artificial shade. Depriving Park users of much needed access to sunlight.
Research and implement full recreational and productive uses of the Park to combat problem areas (such as a Greenmarket for the front of the BRC).
Strengthen mutually beneficial relationships with local businesses (letters of support, in-kind donations, monetary donations)
Encourage new redesign plans of any Park areas undertaken community input included in all phases and stages of development.
Preservation of Community run areas of the Park: BRC Senior Center, The Hua Mei Bird Sanctuary, M'Finda Kalunga Community Garden, Forsyth Conservancy and other areas traditionally gardened by the community. This insures that the uniqueness of this park is protected and honored and that the local community maintains a strong connection to the maintenance of the park.
As often, and whenever possible, encouraging neighborhood stewardship through community involvement to help Parks Manager maintain the Park or continue to maintain other park areas.
Ongoing outreach to ensure the community has input into goals (with the resources we have).