"Join Our Community to Learn More About The East Side Coastal
Resiliency Project With the city moving ahead in the process to
establish coastal protections for East Side communities under threat from climate change, Carlina is working with fellow Council Members Keith
Powers and Margaret Chin, as well as city agencies, and local
stakeholders to ensure that a number of community needs are addressed. The East Side Coastal Resiliency Project (ESCR) is the first major storm
resiliency project in Manhattan since Hurricane Sandy – perhaps the
largest of its kind ever in New York City.

It will include the construction of a raised East River Park and additional barriers that would act to defend against storm surge and prevent Sandy-like devastation to public and private housing and small businesses along Manhattan's East Side. ESCR spans three Council Districts and two
Community Boards as it runs from Montgomery Street to East 25th Street.

While the City planned to close all of East River Park for the project, 
Carlina is urging agencies to consider a phased-construction plan. She is also calling on the City to make significant investments in alternative
open spaces in District 2 and provide for a bikeway detour during
construction. To ensure the long-term environmental health of District 2, Carlina has requested that the City initiate a long-term study to 
re-envision FDR Drive, as well as initiate installation of new bioswales
and the planting of 1000 new trees in the community.

As conversations among our office, agencies, and stakeholders continue during the city's public land use review process, otherwise known as 
ULURP, Carlina is encouraging all members of the public to stop by the
two open houses on May 14 and 15 hosted at the Lower East Side Girls
Club and the public hearings that Community Board 3 and 6 are hosting
in the coming weeks. Check below to find more information about these
events. 
***************
ESCR Open Houses May 14, 4 PM-8 PM and May 15, 2 PM-8 PM  Lower
East Side Girls Club, 402 E. 8th St. (at Avenue D)

***************
The Department of Design and Construction (DDC) is hosting open
houses this week for the ESCR Project. City agencies and members of the design team will be available to talk to visitors one on one. They'll 
explain design elements and answer questions about the Uniform Land
Use Review Procedure (ULURP) application and the project's Draft
Environmental Impact Statement (DEIS). 
Translation in Spanish, Mandarin, Cantonese, and Fujianese will be
available. 
****************
Community Board 3 Meetings on ESCR Parks Committee Meeting:
May 16, 6:30 PM BRC Senior Center, 30 Delancey St. (at Chrystie St.)
This is a regularly-scheduled Parks Committee hearing where project updates will be provided by DDC. The public comment portion of this
meeting will be limited due to other agenda items. Additional comment
periods will be available at subsequent meetings.

Public Hearing: June 11 Location: TBD
Our office is working with Community Board 3 on an extra meeting date on June 11 to allow for greater public comment during the ESCR ULURP. This June 11 public hearing is being scheduled in addition to Community Board 3's regular June Parks Committee and Full Board meetings later
that month.
Check CB3 Calendar of Events Here.

Community Board 6 Meeting on ESCR Land Use and Waterfront
Committee Committee: May 28, 6:30 PM NYU Dentistry, 433 First Ave
(at E. 26th St.)
The CB6 Land Use and Waterfront Committee will be holding its Public
Hearing on land acquisitions and zoning changes pertaining to ESCR, 
immediately following regular committee business.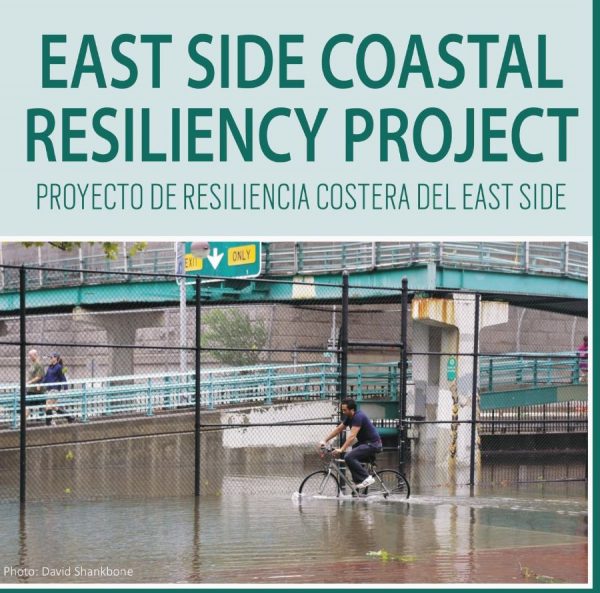 For further reading: NYC Environmental Review