Long-time stewards of East River Park have been attempting to go through and verify species' identities. Their working tally (327) is most "certainly an underestimate" With the trees on their list being the largest and most conspicuous organisms.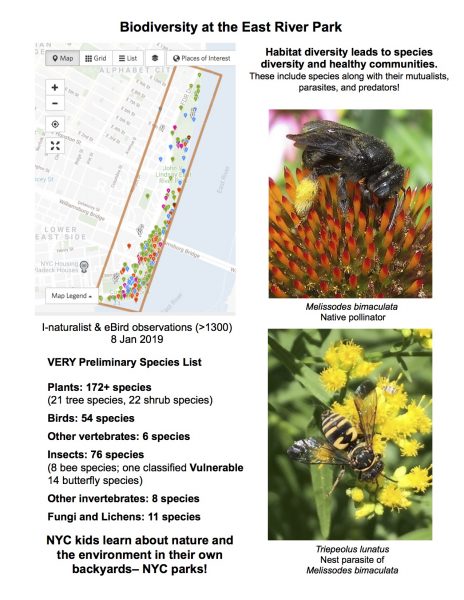 The ever-growing species count for the East River Park. The information was extracted from eBird and iNaturalist:
Stewards vividly remember Sandy…
And question: "Why can't we have a park, including athletic fields AND hospitable to biodiversity, that is designed to withstand and absorb occasional floods?"
Lower East Side Ecology Center – Pioneering Urban Sustainability Since 1987 Check out their website.