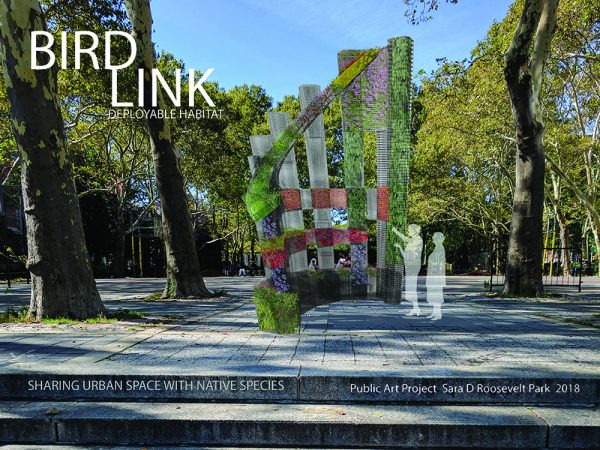 Anina Gerchick will present her proposal for a public artwork, BIRDLINK, at:
Parks, Recreation, Cultural Affairs, & Waterfront Committee
Thursday, December 14 at 6:30pm — BRC Senior Services Center – 30 Delancey Street (inside Sara Roosevelt Park btwn Chrystie & Forsyth Streets)
Upcoming public artwork BIRDLINK, freestanding native plant garden sculpture designed to support urban birds and engage community.
Please join Community Board 3's Park's Committee to weigh in on this proposal. The artist is eager to hear from the neighborhood.
SDR Park March-Dec 2018
Anina's proposal: