Bird Walk! This Saturday starting at Hester/Forsyth Streets in Sara Roosevelt Park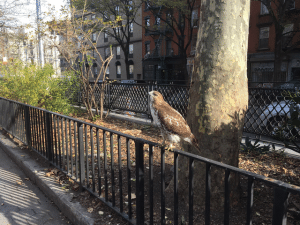 Urban Park Rangers
Saturday, October 12, 2019
11:00 a.m.–12:30 p.m.
Our Urban Park Rangers will guide you to the best viewing spots in New York City to see fall migratory birds.
Birding programs are appropriate for all skill levels and beginners are welcome. To enhance your experience we encourage you to bring field guides and binoculars, or ask a Ranger to borrow a pair.
Hester and Forsyth Streets
Manhattan
Cost
Free  
Event Organizer
Contact Number:
212) 304-2277