A few photos from yesterday's Audubon Outreach Meeting. And a visit from a concerned Park denizen.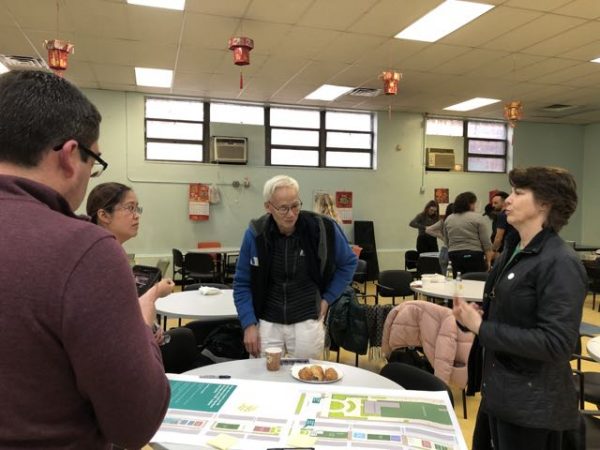 Thank you to Audubon NY Richard Santagelo, Amy Simmons, and Emily Tyrer for volunteering her time to educate us all. And for bringing us information to take with us. Thank you to Kim Fong of the BRC for welcoming this resource.
Very appreciative of Parks workers, local birders, Seniors at the BRC, interns, Bob Humber and all our volunteer park caregivers for their input.
and Ceci Cela Patisserie coffee and treats!!
We'll hold another meeting for those who couldn't make this one. Stay tuned.
And pre-visit from Tenement Museum and New Forsyth Conservancy Gardener Jason: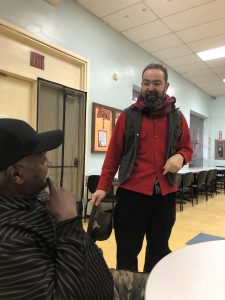 Emily's beautiful survey displays (English version will be available for comment at the BRC – see Bob Humber). Others in Chinese are on their way:
And last… a visit from a Sharp-Shinned Hawk hunting…in M'Finda Garden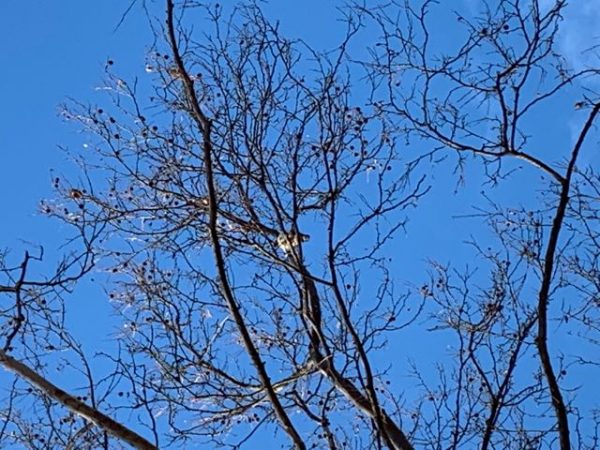 (photo courtesy Daniel Tainow)