In our never ending quest to find new ideas to tackle issues we'll post different solutions and suggestions. We can't leave things as they are. It isn't working for anyone. – SDR Coalition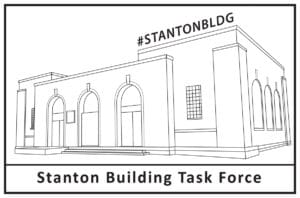 From  Community Solutions:
Homelessness:
Too often, communities view homelessness as an intractable problem or one that is prohibitively expensive to resolve. In reality, we know what it takes to end homelessness, and research has demonstrated that it costs less to do so than to leave people on the streets, where they cycle through expensive, publicly funded emergency services.
Community Solutions has successfully helped hundreds of communities to address homelessness throughout the United States and internationally, through efforts like our groundbreaking 100,000 Homes Campaign, which helped participants move more than 105,000 homeless Americans into permanent housing in under four years.
Mission
We work to end homelessness and the conditions that create it. We do it by helping communities become better problem solvers, so they can fix the expensive, badly designed systems that our most vulnerable neighbors rely on every day.
Our approach:
The Best Tools from Multiple Sectors
We work to end homelessness and ensure poverty never follows families beyond a single generation.
We think the way to achieve those goals is to help communities become better, more adaptive problem solvers so they can tackle complex challenges as they emerge. As teams learn to work differently and rethink their existing resources, they find that they can help far more people escape homelessness and poverty than they once knew.
How We Work
Our problem solving process is rooted in five key principles:
Focus on the outliers – those people or neighborhoods most likely to fall through the cracks of existing social welfare programs- to build better solutions for everyone

Set measurable, public, timebound goals to build a sense of urgency and force key players to innovate

Engage the user – those trapped in poverty, along with frontline health and human services workers- to design more practical, better informed solutions

Optimize existing resources by using all available data to inform decisions about spending and community responses to need

Test and evaluate new ideas in short cycles to learn what works quickly and build on successful strategies