One of our many reasons to restore the building back to public use!
BoweryBoogie Op-Ed from Wendy Brawer of Green Map: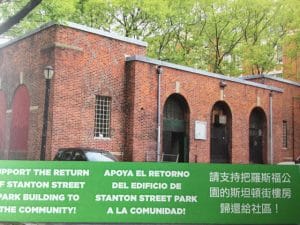 "In an era where the most vulnerable have already been hardest hit by climate change, deportation threats and unemployment, the current vision of a community "green culture center" for the Stanton Building will support all of us in the movement toward social resiliency by building green jobs, ecological and climate stabilization skills, and include homeless peoples' needs and emergency preparedness. Hurricanes Irma, Maria and Harvey are stark reminders of the need to address climate adaption from the bottom up."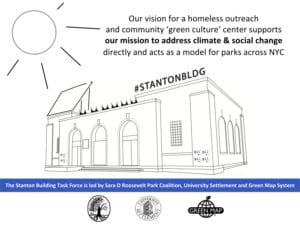 Park space in front restored for benches, planters, flowers…creating a safer more enjoyable space for everyone. What other possibilities can you imagine for this site?