************
This has been a NYC Park issue for decades.
************
We have the issue in
Sara Roosevelt Park as tall buildings go up
replacing the low-rise local small businesses
on Chrystie
[
BoweryBoogie
]. Zoning allows for it and the shadows created affect the use of the park especially in colder fall months and it affects the ability to grow certain plants. Especially in this low
narrow
park.
************
Council Member Gerson (remember?) was going to push for zoning around parks but nothing ever happened.
See the Original Parks Council Report. To
download
: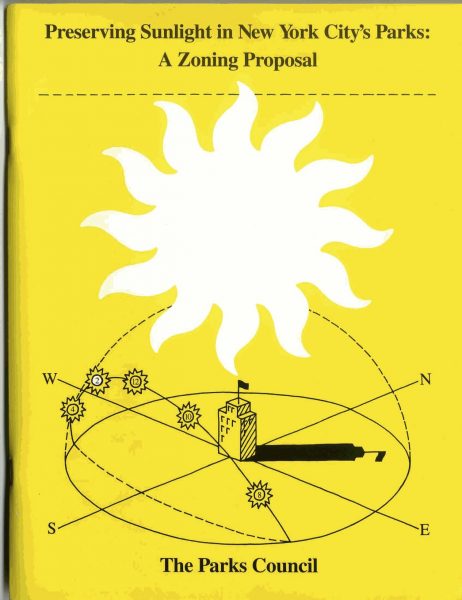 Brooklyn Botanic Garden Exhibit
Opens July 30, 2019 | 10 a.m.–5:30 p.m. daily
To get involved in Brooklyn Botanic Garden's Fight for Sunlight campaign:
"Brooklyn Botanic Garden's greenhouse complex was built in the 1980s to cultivate and display plants from environments around the world. Specifically selected for its access to sunlight, this is one of the only places in New York City where you can see such a diverse collection of rare plants in bloom year-round. Now it's under threat.
Come learn about the history of these buildings, the rare plants that thrive here, and why changing neighborhood zoning to allow massive towers to be built would be catastrophic."