Audubon For the Birds! Education Program Intern (
NYC

 local candidate)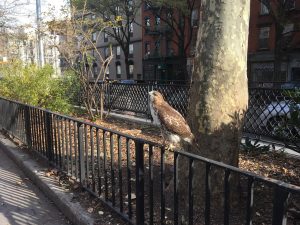 Expected Dates
April 30, 2018
 to 
August 19, 2018
The National Audubon Society's  internship program aims to inspire lifelong stewardship of our environment and communities, providing individuals the opportunity to develop skills needed for a successful career in conservation and/or Environmental Education. Currently, internships are being offered in the area of Environmental Education.
Audubon invites prospective SCA Members  to become an education intern with Audubon New York's premier environmental education program, For the Birds! (FTB!).  For the Birds! is a place-based elementary education program that teaches environmental awareness and appreciation of nature through the study of birds. During a multi-week program, students in grades two through eight learn about the natural and built environment through classroom lessons, outdoor field trips, and a conservation project designed to provide or enhance bird habitat in the local community.
Education interns will assist with delivering FTB!  in New York City schools, after school programs, and summer camp sites throughout all five boroughs.  S/he will also be responsible for leading groups on field trips in NYC parks, assisting with habitat projects, and will take on a lead educator role to deliver FTB! programming to at least three of our summer camp sites .  Other responsibilities include, but is not limited to: curriculum development and revision, materials preparation and inventory, school set up, follow up and wrap up, and other administrative duties as needed.
Throughout their internship, interns will work closely with Audubon staff to inspire a new generation of conservationists through the study of birds.  Interns will gain experience in both formal and non-formal environmental education and learn valuable and transferable skills such as project management, curriculum development, volunteer management, and community engagement.
Program locations are throughout all five boroughs of New York City.

Interns will receive training in project management, curriculum development, volunteer management, and community engagement.

Interns will gain experience in both formal and non-formal environmental education and learn valuable and transferable skills such as project management, curriculum development, volunteer management, and community engagement.

No
Main Area of Focus
Education and Interpretation
Education, Training & Skills Expected
Education, Training & Skills Expected
Biology – some coursework or experience

Education – degree major or professional experience

Earth Sciences – some coursework or experience

Bird Identification – some experience

Leadership Experience – competent without supervision

Community Engagement – competent with supervision

Plant Identification – some experience

Working with Children – competent without supervision
Certification Requirements – CPR/First Aid
US Citizenship – Not Required