Along with it being the Year of the Dog…!
Stay tuned for local events/updates
National Geographic's The Year of the Bird
"In 2018, we mark the centennial of the Migratory Bird Treaty Act, the most powerful and important bird-protection law ever passed. In honor of this milestone, nature lovers around the world are joining forces to celebrate the "Year of the Bird" and commit to protecting birds today and for the next hundred years."
February is The Great Backyard (Park/Community Garden) Bird Count. Look for birds in many places. Here's more.
"IF YOU TAKE CARE OF BIRDS, YOU TAKE CARE OF MOST OF THE ENVIRONMENTAL PROBLEMS IN THE WORLD"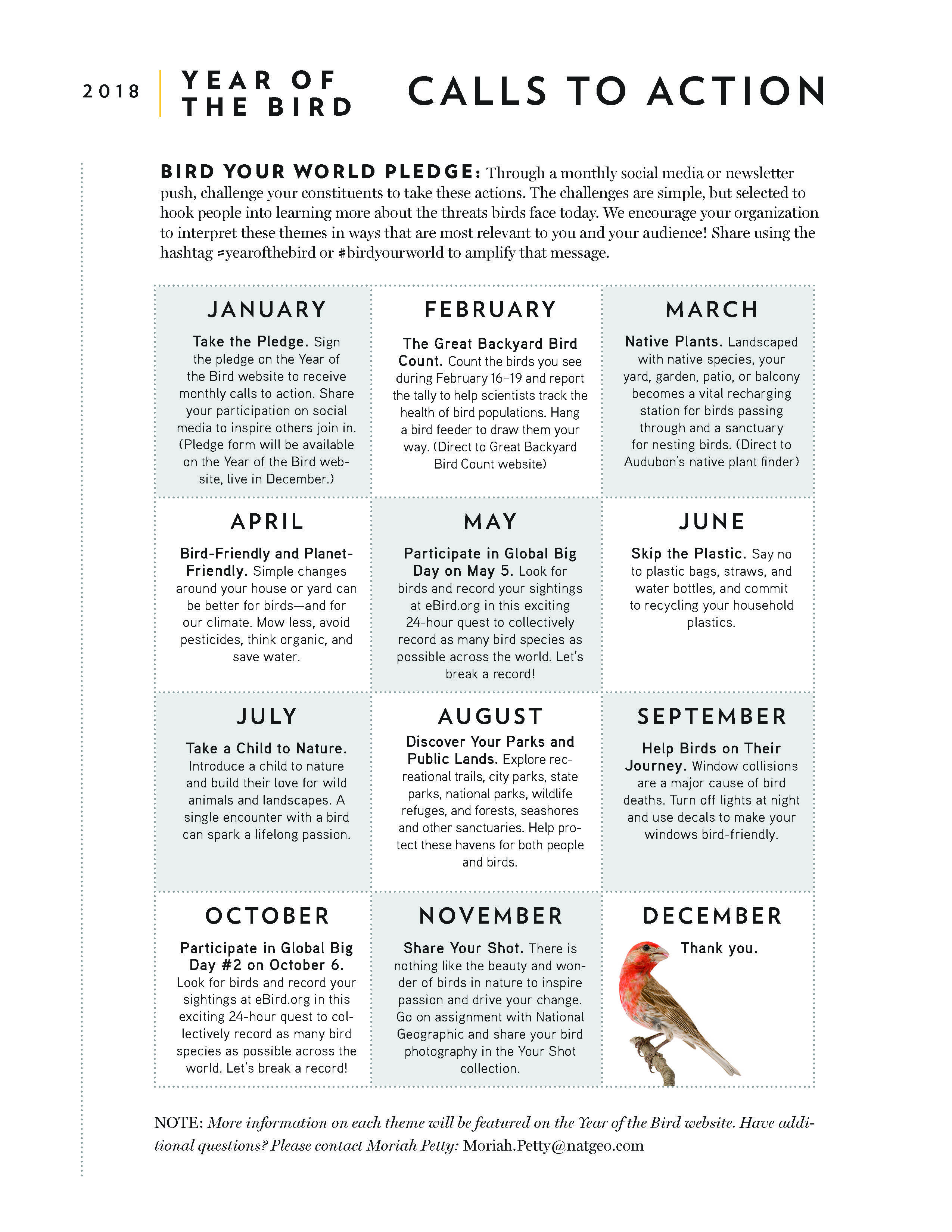 With thanks to: